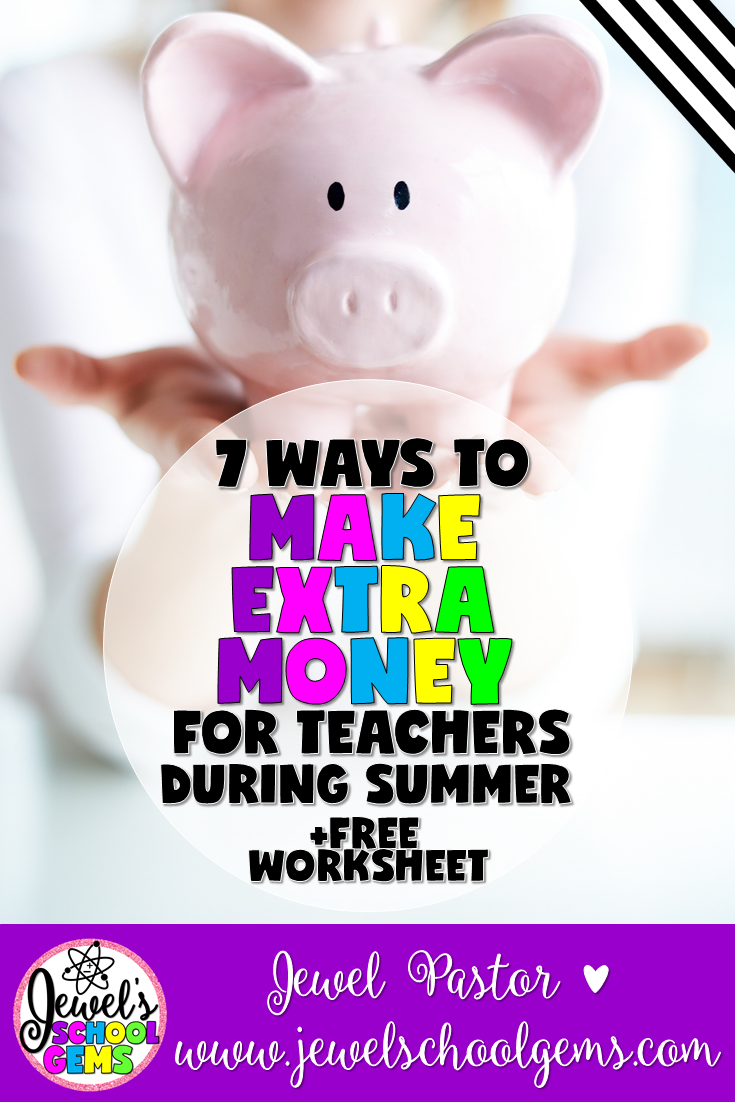 Are you looking for ways to make extra money this summer? Well, you're not alone. Many people believe that, as teachers, we're all so lucky because we've 'got summers off'.  What most people don't realize is that, even though some of us have our paychecks spread out over the summer, we're not actually paid for the time that we're not working, so we often run short on cash during those off-work times.
Another fact about teaching that's often lost on the general public is that teachers spend a great deal of their own money in their classrooms each year.  If you're like most teachers, you're eager to find ways to make ends meet, and perhaps earn money for much-needed classroom supplies, during the summer months.
Here are some ways to make extra money for teachers:

1. Offer house-painting services: This is perfect for those who are not computer fans or who are looking to stay off the computers in the summer! Many teachers I know have invested in house-painting supplies during their first summer off from teaching.  Now they're able to use that equipment every year to paint people's houses, either inside or out. The money is decent and there's lots of exercise!
2. Open an Etsy store: Channel your creative inner artist and make some items to sell on Etsy. You never know if a hobby or craft, or something you enjoy collecting, could be a big hit and bring in lots of cash!
3. Do temp work: Companies that specialize in hiring temporary workers love to see teachers walk in the door during the summer! If you're looking for work in the great outdoors, or in cool air-conditioned comfort, chances are a local temp agency has a spot just for you!
4. Set up a summer camp: Many teachers set up day-camps at their school location for the subjects they love to teach. Whether it's Sports, STEM, Drama, or Art (or whatever you see a need for), set up a camp for it!  Many parents need to find ways to keep their kids busy during the summer months and are more than happy to pay teachers for this service. Just make sure to check all rules and regulations associated with setting up one.
Related: 10 Math and Science Activities to Prevent the Summer Slide
5. Buy and sell items from thrift stores: Believe it or not, many teachers make money from thrift stores. They scour the second-hand shops in their area for designer clothes or used books that carry a good cash value. Then they sell them online at sites like eBay or Amazon. With the advent of smartphones, it's easy to look up the value of items and what they might sell for as you're browsing the thrift stores.
6. Teach English online: If you're tech-savvy and great at teaching English, consider being an online English teacher. The challenge lies in finding a reputable online school or finding a client, but once you've found one, it's really easy. Most online teachers use Skype for small-scale teaching or platforms with virtual classrooms for larger groups. For teaching resources, they don't have to reinvent the wheel as there are several websites that offer free and paid resources that they can use.
7. Sign up to become a Teachers Pay Teachers seller: This summer, why not create your own Teachers Pay Teachers store? You've already got a great inventory of your own lessons—gather the most engaging and creative ones and 'package them' for sale on TpT. If you like them, it's likely that another teacher will find them useful as well! Click HERE to get you started.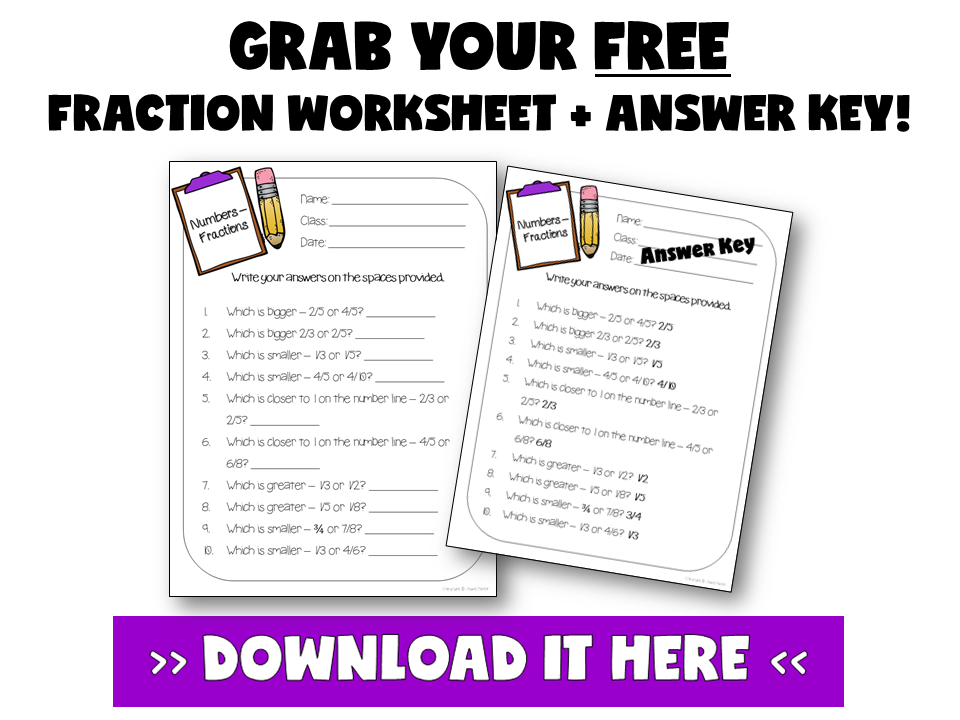 Click the image above to become a Jewel's School Gems subscriber and grab this FREE fraction worksheet plus answer key. You can use this resource for summer camp or when tutoring! You will also have immediate access to my growing library of free resources and receive my newsletter with updates, bonuses, and inspiration just for you when you sign up!
You can also check out this post featured on Chocolate for the Teacher!
What are some ways that you've seen teachers make money during their summer vacation time? Please leave your ideas in the comments below!