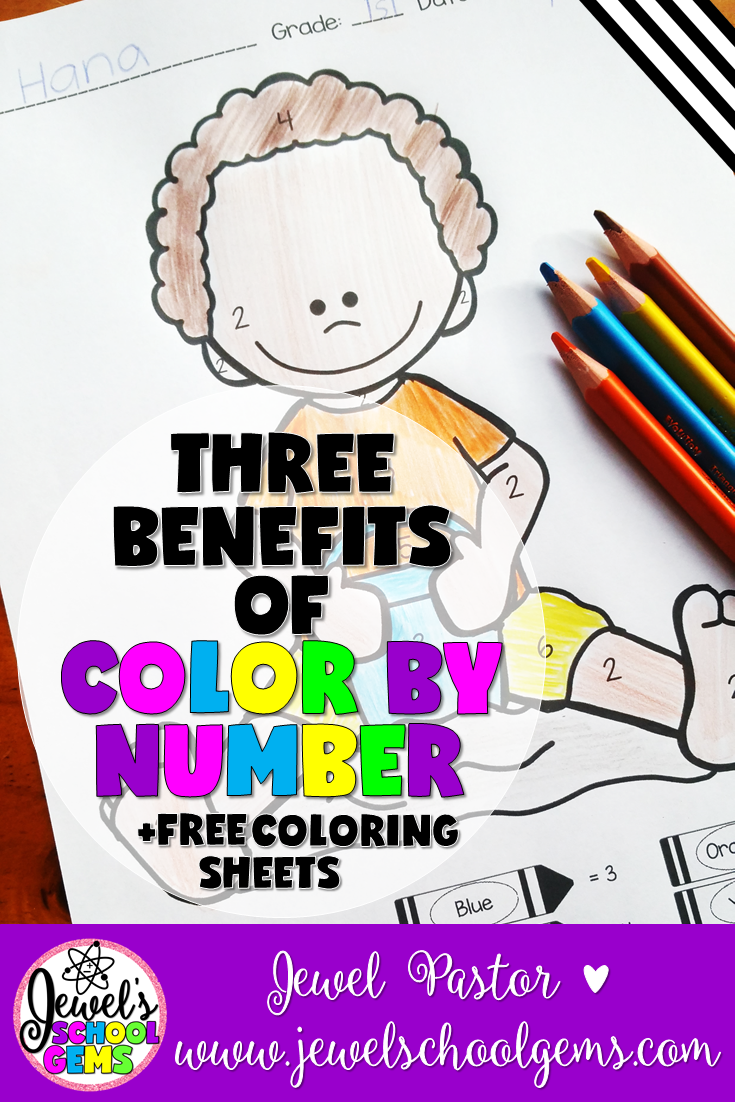 Have you ever tried using color by number worksheets in the classroom? If you have, then I bet you'll agree that these pages provide a lot of fun for children of all ages the whole year round.
Aside from providing hours of enjoyment for your kiddos, here are three other benefits of using color by number worksheets:
1. Children are trained to follow instructions. Let's face it; even adults have a hard time following instructions. I think this only means that training children early to follow directions, even for something as simple as color by number worksheets, surely has its benefits. Aside from learning the importance of following instructions to come up with a correctly colored picture, children are trained to function better at home and in school, as well as taught to accomplish other tasks faster and more effectively.
2. Children learn the meaning of symbols. Color by number worksheets are fantastic in helping children understand that symbols have meaning. Not only do children get better at color recognition when using color by number pages, children also learn that numbers can be used to represent other things and aren't only just for counting. Later on, children will be able to grasp that different objects in their surroundings can actually be used as a symbol for other things and have other meanings. It's just undeniable that symbolic understanding is important to function well in the society we live in.
3. Children see the benefit of finishing what they have started. This might sound so simple, but again, many children grow up not to know that it's important to see things through to the end. In my experience, most children love finishing color by number worksheets since they would like to see what the picture would look like if colored entirely. According to research, it takes an average of two months to create a habit. Imagine using color by number worksheets in your classroom just to develop the skill of seeing things through to the end the whole year. That's one life skill that your students will be able to benefit from long after they have left your classroom.
Using Color by Number Worksheets from Jewel's School Gems
I currently offer several color by number worksheets in my Teachers Pay Teachers store. I love creating color by number worksheets for different themes and holidays. Below are a couple of feedback from awesome teachers.
For my Fire Safety color by number worksheets, here's what Ashley had to say:
"My son has loved coloring these! He saw them on Pinterest and really wanted them, and I'm so happy we got them. He has been really excited to do one each day. :)"
For my Apple ones, here's what Melanie said:
"Just right for my Kinder's first experience with coloring by number and perfect for our apple theme."
Check out all my color by number worksheets HERE today.
Want More Teacher Resources for FREE?
Save yourself valuable time and sign up to access my Free Resource Library for very busy teachers!  One of the freebies you will have immediate access to are the free color by number worksheets below, which are a part of my summer bundle. Just click on the image below to sign up and grab them!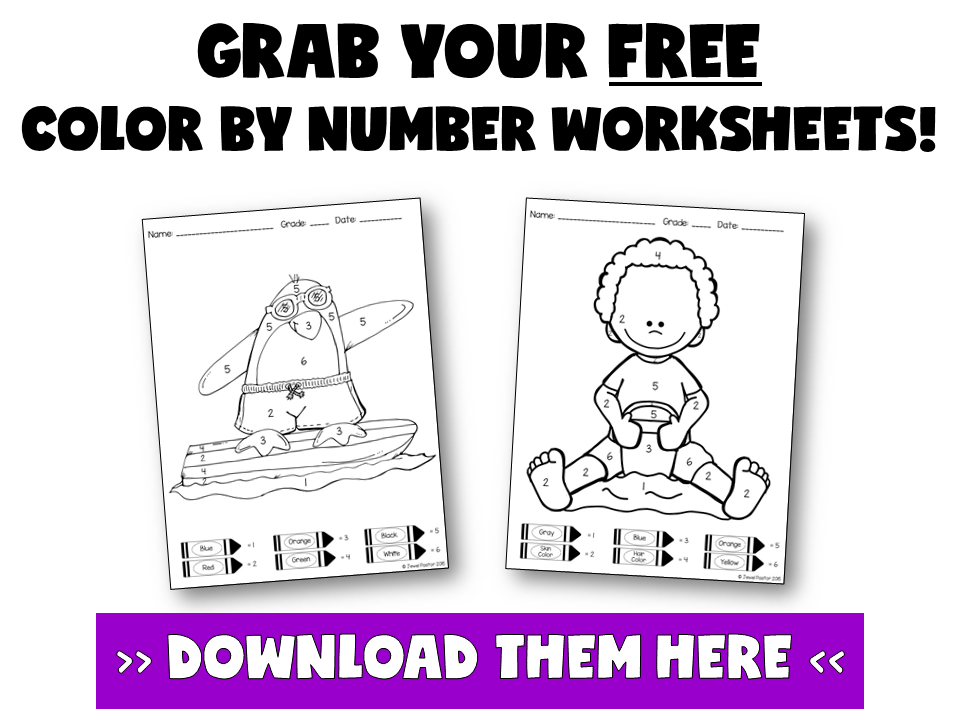 Can you think of other benefits of using color by number worksheets? Tell us in the comments below!
You can also check out this post featured on the TpT blog!