Do you want to transform some of your STEM activities to STEAM, but are not sure what this entails? I faced that question as well, and after doing a whole bunch of research, I put together this handy little guide for my colleagues. It really clarified things for them, so I am sharing it here to help you as well.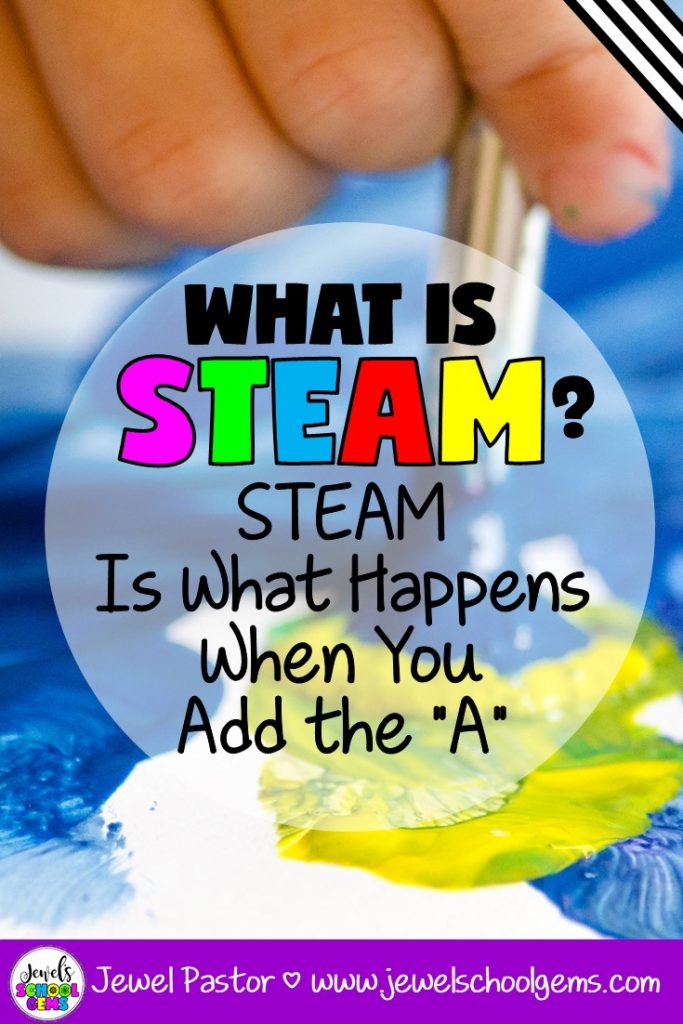 What Does The "A" Stand For?
Before we can begin to transition to STEAM it is important to understand the difference between STEM and STEAM. When I first heard about STEAM, I thought, "Oh, easy, just add on an art project." But it is much more than that. You can't just slap on a painting assignment and call it STEAM, but I can help you develop STEAM activities without losing your mind.
First of all, the "A" stands for "the arts" not "art" as I originally thought. The arts incorporate humanities, language arts, dance, drama, music, visual arts, design, new media, and consequently, creative thinking and the creative process. While the "A" component can be an extension, it should not be just an add-on, but rather an integral part of the learning objectives.
Related: WHAT IS STEM? The Best STEM Explanations from 8 Pioneering Professionals
What Do STEAM Activities Do?
STEAM activities
Develop problem solving
Nurture critical thinking
Foster teamwork
Inspire creativity
Encourage communication
Promote perseverance
Advance digital literacy
The addition of the arts should complement and enhance learning objectives. Students acquire skills to visualize solutions, expand ideas, and share about progress and discoveries.
What Does This Look Like in Practice?
The easiest way to make sense of all of this, is through examples.
One classroom I heard of had students design robots and programmed them to dance with the students as their partners in a school program.
The EiE Blog also describes how dance teacher Amy Williams integrated dance with her school's 2nd graders' study of simple machines:
"First, students used the engineering design process to see what they could create using simple machines," Amy says. "Then, the students came to the dance room, where we compared the engineering design process to the process that the choreographer David Parsons uses to create a dance." The students were surprised to find the processes almost identical. Next, the students explored how the movements of simple machines could be represented in dance. Working in pairs they choreographed their own dance. Finally, on Parent's Night the students used their communication skills to interpret their movements for their families."
For younger children, bubble stem challenges are popular and align nicely with painting and dance. Children can be challenged to design their own bubble wands and dance as the bubbles they create. Music can be used with different tempos and instruments.
Young students can also be challenged to alter bubble solutions to see which ingredients make the bigger or stronger bubbles. Paint can be added to the different bubble solutions to see if it causes a difference. Bubble paintings are a natural progression to explore creativity.
Related: STEM: NOT JUST ANOTHER CRAFTIVITY
STEAM in the 21st Century
Every day, around the world, thousands of new ideas are being thought of, worked on, and completed. But new products aren't created in a vacuum. The scientist or engineer must use creative thinking to visualize the solution to a problem. She must use collaboration skills with her colleagues to improve and further develop the product. And communication skills are needed to apply for grants and funding. Once the product is ready to go to market, the STEAM process continues to be utilized for packaging and advertising.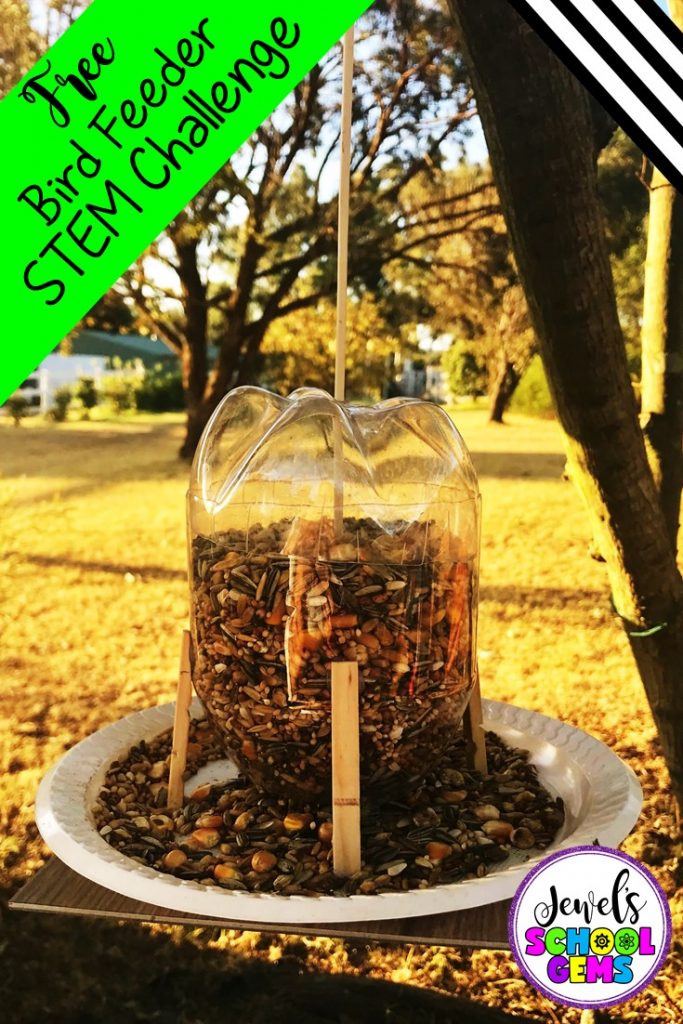 Now Try This
Download my FREE bird feeder challenge. Have students work in groups of 2-4. Once all groups have created a bird feeder, have each group work collaboratively to develop a speech to present to you in order to get more materials to improve their work. What other activities related to the arts can you do to turn this STEM challenge into STEAM?
Do You Need Help?
Do you need help introducing STEAM to your students and their families perhaps? Check out my Introduction to STEAM and the Engineering Design Process PowerPoint HERE. For the STEM version, please click HERE.