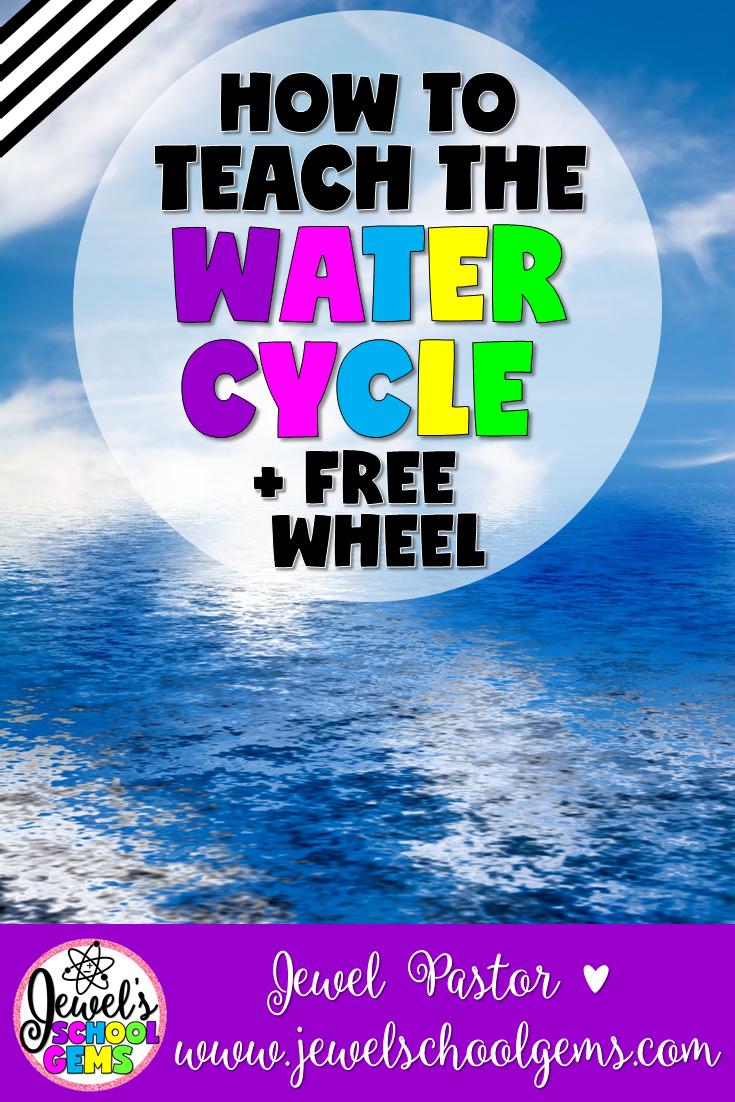 What is the Water Cycle and Why is it Important?
The water cycle is the journey that water takes from land to sky, which also includes the different physical forms that water appears in as it repeats that cycle. Every living thing needs water to survive, which makes an understanding of how water naturally supports all life on this planet pretty darn important!
The Water Cycle for Kids: Why You Should Teach It!
Why teach the water cycle? Well, because it's on the curriculum (Duh!)! But apart from that obvious one, there is at least one other important reason. In the world today, environmental issues keep coming up for us in a big way. By teaching the water cycle to your class, you are helping them to gain an appreciation for the natural cycles and delicate balance of nature. It's not just about remembering facts or figures, this is about cultivating a mindset in children that means they care for their world and are aware of their impact on it. But this doesn't mean learning about it can't be fun!
Teaching the Water Cycle for Kids
As you know, being a teacher, kids love to have fun. Also, there are many different ways in which each child can learn about the water cycle! Teach them all the facts using an engaging resource like our water cycle bundle, then, to get the information to soak in (so to speak), get them to:
Write a poem using the subject's key terms
Sing a song with the whole class
Use interactive flipbooks for them to fill in with their understanding
Create a game, where different sections of the class act out one stage of the water cycle (this may be using sounds or actions to describe each process)
Or do the game above in small groups of four children
Conduct a class quiz (you might like to use my PowerPoint presentation as a visual aid)
Write a list of all the ways in which we use water every day
Watch an educational video
Make a model or diorama displaying the processes of the cycle
Do experiments that show the water cycle in action
Create a comic book that personifies the water cycle for kids
Really, the options for teaching the water cycle for kids is only limited by your imagination!
Teaching the Water Cycle for Kids with Jewel's School Gems
I currently offer a colorful, engaging and fun water cycle bundle resource pack, which includes a water cycle flipbook with color and blackline templates, as well as an interactive PowerPoint presentation that includes questions and answers suitable for a class quiz. This awesome water cycle bundle will give you a head start when planning your science lesson, with vibrant pictures and activities to effortlessly promote learning while still keeping your students' attention.
Want More Teacher Resources for FREE?
Save yourself valuable time and sign up to access my free resource library for very busy teachers!  One of the freebies you will have immediate access to is a water cycle craft.  You and your students will surely enjoy this one. Just click on the image below!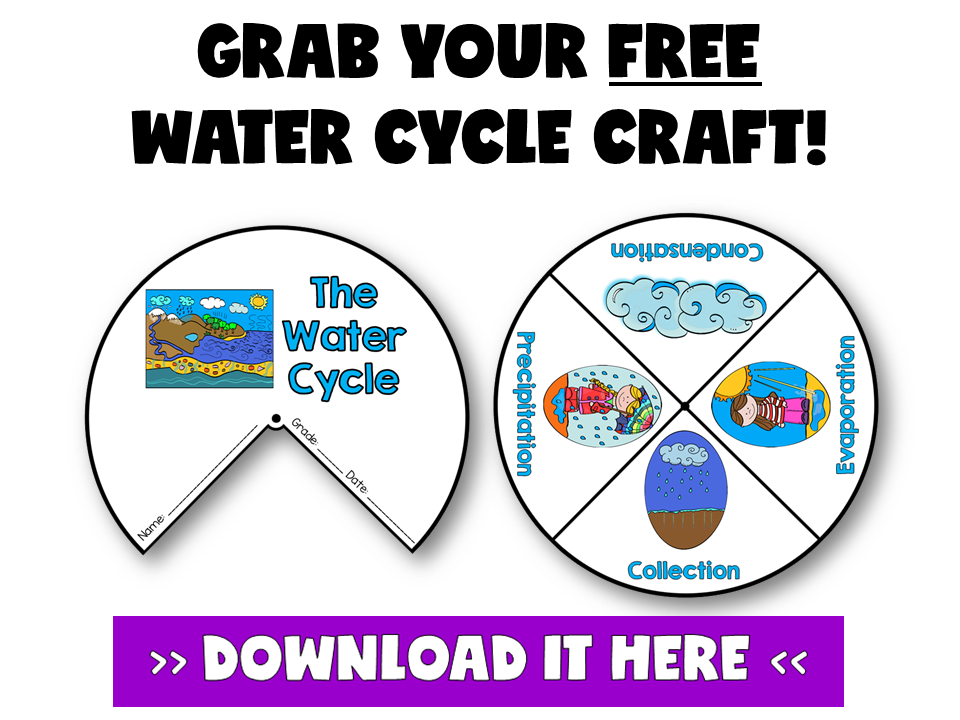 Can you think of other ways to teach the water cycle?  Please comment below!