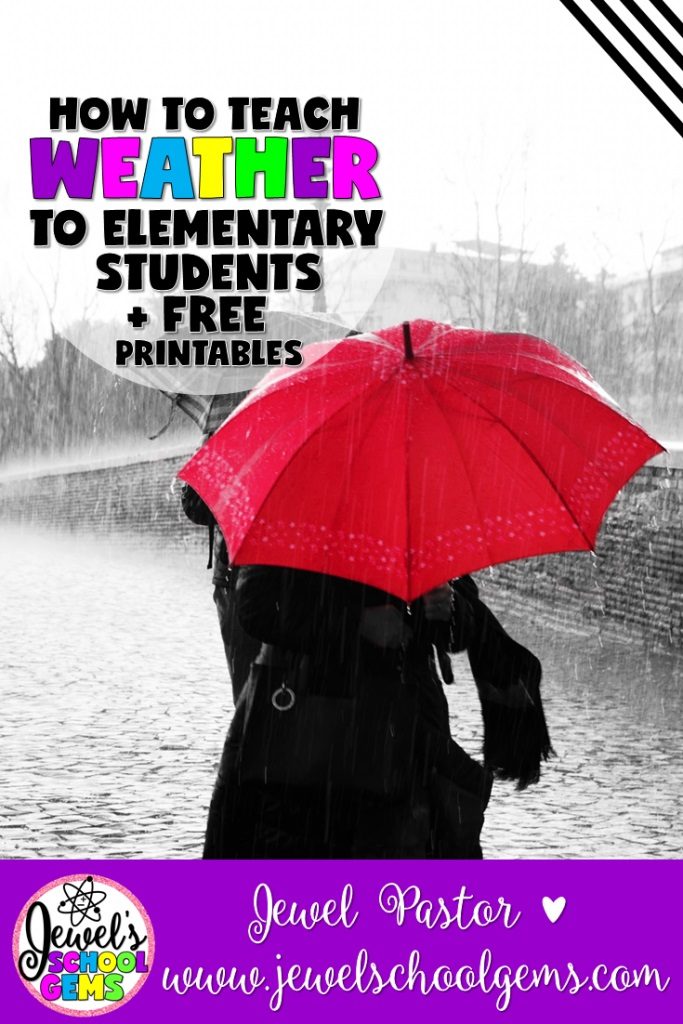 What Is Weather and Why Is It Important?
Weather is the day-to-day conditions in a place. For example, today it's sunny here in my place, but yesterday it's rainy. Other weather conditions are cloudy, windy, and snowy. Some people confuse weather with climate though, so let's clarify: Climate is the average weather condition at a place over a long period, say about 30 years. A desert is a great example of a place that has a hot and dry climate.
Teaching about weather to our students is important because children need to understand the world they live in. Weather is an unescapable part of our everyday lives that has a way of controlling how and where we live, what we do, what we wear, and what we eat.
Teaching Weather to Elementary Students
Students can learn about the weather in a variety of ways. A combination of hands-on activities and printables usually work well.
Here are some ways you can teach about the weather:
You can introduce weather using this PowerPoint. This resource defines vocabulary related to weather, discusses what weather is, differentiates between weather and climate, discusses the types of weather, and checks for student comprehension at the end.
Use children's books to boost your students' understanding. Some useful titles include:

The Magic School Bus Kicks Up A Storm: A Book About Weather by Nancy White
National Geographic Kids Everything Weather: Facts, Photos, and Fun that Will Blow You Away by Kathy Furgang
Weather by Anita Ganeri
What Will the Weather Be? by Lynda DeWitt
Weather Forecasting by Gail Gibbons
 A variety of useful videos on weather can also be found online. Here are a few of them:
This video can be useful for explaining the difference between "weather" and "climate".
This one discusses the difference between "weather" and "severe weather".  It also talks about what makes severe weather and how it interacts with the geosphere and biosphere.
This one is a video where a meteorologist, JD Rudd, explains a few basics about weather and how the "magic green wall" is used on television.
Why don't you try doing science experiments? If you do a search on Pinterest, you'll find a plethora of activities to do with your classes. You can try doing the following:
Related: 3 Reasons Why You Should Definitely Do Cool Science Experiments
To consolidate your students' learning, they can use interactive foldables like this flipbook. This weather resource is perfect for students who can already write. They can take down notes from discussions, videos, research, or this complementary PowerPoint.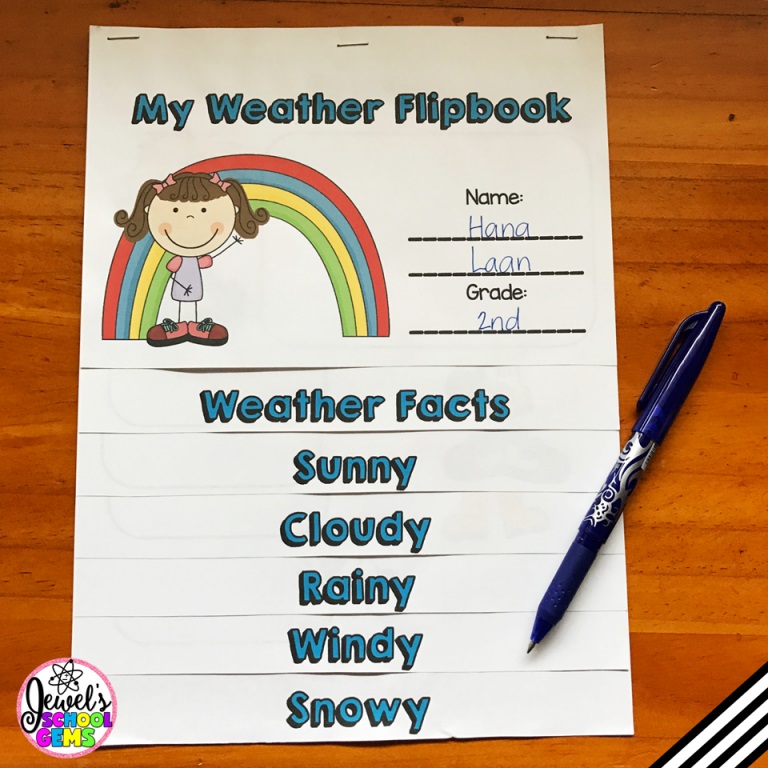 Teaching Weather with Jewel's School Gems
 I currently offer a Weather Activities Bundle, which includes the following:
a PowerPoint introducing vocabulary related to weather, defining weather, discussing the different types of weather, and checking comprehension
a flipbook that provides opportunity to practice note-taking skills on the different types of weather
a QR code scavenger hunt activity where students find answers to different questions on weather by scanning QR codes with iPads or tablets
The resources in this Weather Activities Bundle will not only save you time, but make learning about weather engaging for your students as well.
Related: How to Teach the Water Cycle for Kids
Want Weather Resources for FREE?
Your students can also do a weather observation, write a weather acrostic poem, or complete a weather word search and you can get these resources for FREE. Yes, you read that right. Just sign up to become a Jewel's School Gems subscriber to access my Free Resource Library!  Your students will surely enjoy learning about the weather and other Science topics with my resources! Sign up today!