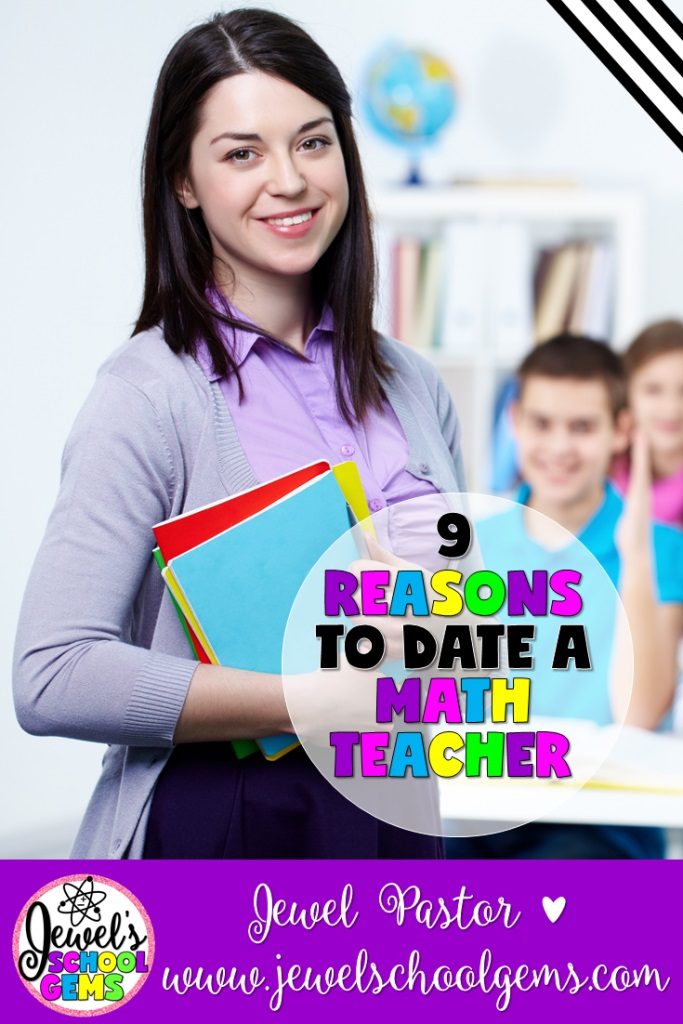 We've read of reasons why one should consider dating teachers in general. But why don't we take it a bit further and be more specific – what about dating a Math teacher? Well, here are 9 reasons to date a Math teacher:
Reason 1: Chances are, if they decided to date you, it's a calculated move. They decided to go out with you because they most probably have already calculated the chances that both of you will have a great time being together.
Reason 2: Obviously, you get a human calculator when you date a Math teacher. Calculating the discounts or percent off you'll get for your shoes or groceries will be a breeze with a Math teacher around. Figuring out the amount to give for tips will be so much easier, too.
Reason 3: Math teachers like numbers. I guess most of them are looking for The One. Why, you can be The One.
Reason 4: Do you have problems? Well, guess what? Math teachers are awesome with problem solving. If they can teach kids how to find out how much money Tommy spent on 349 chocolate bars, they surely wouldn't mind helping you with your own problems. Promise.
Reason 5: If you're not great with Math yourself and not sure if you can help your own kids with their Math homework, well, lucky you! If the Math teacher you're dating turns out to be the parent of your future kids, we know which parent will help your kids with their algebra assignment.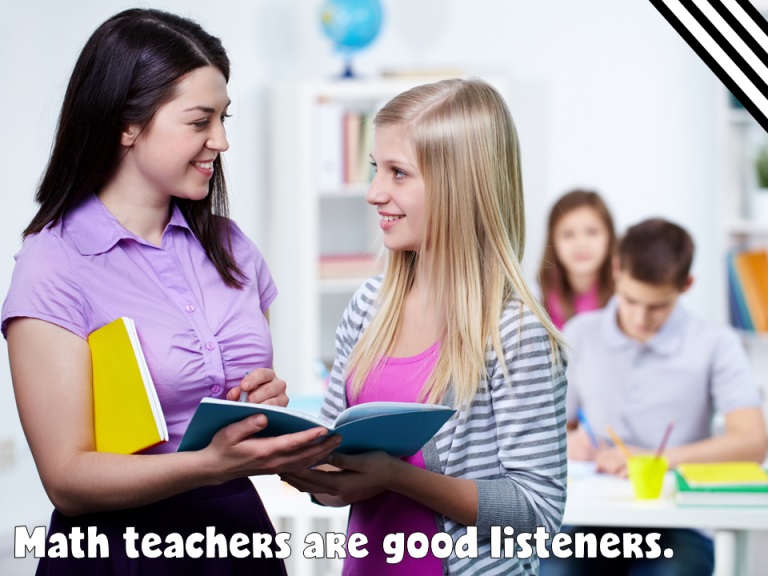 Reason 6: Do you know that Math teachers are good listeners? They're so used to listening to kids explain how they got the answer to problems, most probably, they wouldn't mind listening to your endless complaints about the traffic or even your rude colleague.
Reason 7: Math teachers can help kids understand Math concepts and strategies in a variety of ways until they're sure their students understand. Well, it will be difficult to have miscommunication with someone this good in explaining things, don't you think?
Reason 8: Math teachers must be patient. As you very well know, kids don't always get the right answer to questions the first time (just like any adult, hello) and so, a Math teacher needs to be good-natured enough to keep persevering until students get it. Well, you would be fortunate to end up with someone who can put up with your tantrums (if ever you need to have one occasionally) and face uncertainties with you as you figure out things in your relationship.
Reason 9: Math teachers know very well that several strategies can be used to find the correct answer. I bet they wouldn't hesitate to use various strategies to make your relationship work and have the outcome you both want – a happy ending.
Can you come up with other reasons to date Math teachers? A 10th reason perhaps? Well, feel free to comment below. Thanks for stopping by!