On March 17, many countries around the world celebrate St. Patrick's Day. Originally, St. Patrick's Day was a religious holiday honoring Saint Patrick, the patron saint of Ireland. But did you know Patrick himself was not actually Irish? Nor was his name Patrick? It is believed to have been Maewyn and that he took the name Patrick upon becoming a priest. Furthermore, he was a saint in name only, having never been canonized by the church. Nowadays, St. Patrick's Day has become more of a secular celebration of Irish culture.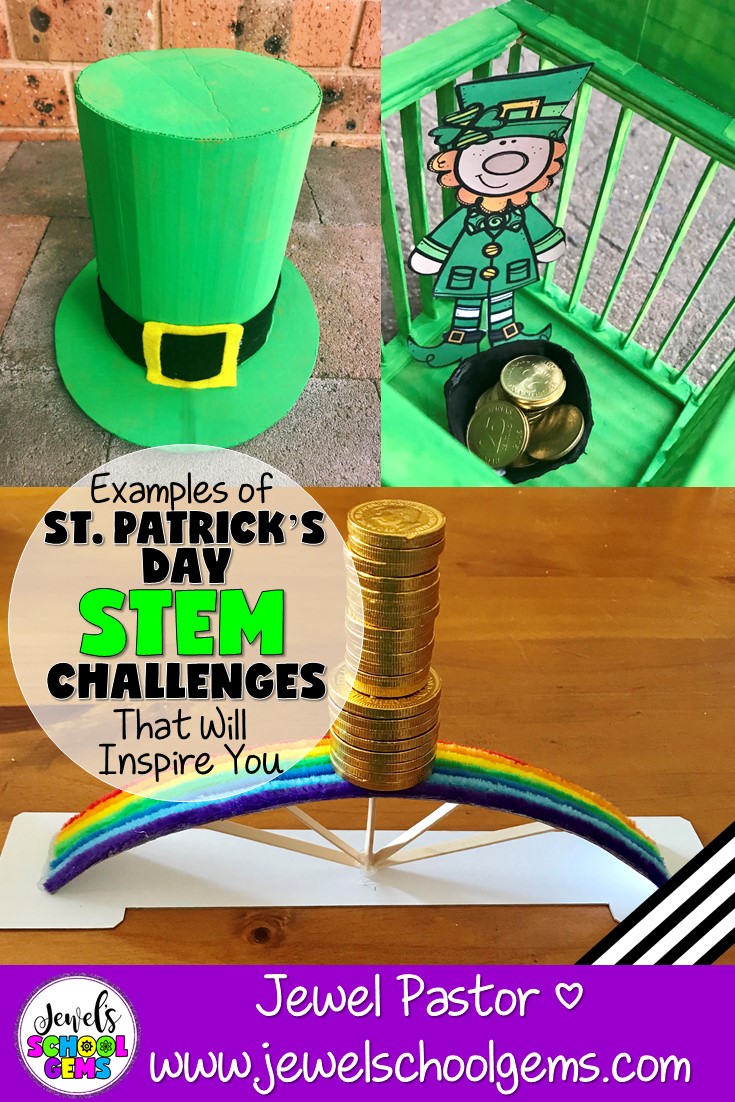 On St. Patrick's Day many people, Irish or not, wear green. Years ago, it was believed if you wore green you would be invisible to the leprechauns who would otherwise pinch you. People began pinching those who didn't wear green as a reminder that leprechauns would sneak up and pinch you if you were not wearing something green.
One way to ensure that there will be no pinching in your classroom is to have your students participate in STEM challenges. These examples of ST. PATRICK'S DAY STEM CHALLENGES will surely inspire your students to get engineering instead!
First up on our St. Patrick's Day STEM challenges is the Leprechaun Hat. Have your students take on this STEM challenge of designing and building a Leprechaun Hat that can be worn without falling off or breaking. Your wee leprechauns will surely look adorable wearing the green!
The next one for our lineup of St. Patrick's Day STEM challenges is my Rainbow Bridge Challenge. Have your students design and build the bridge that holds the most weight using cardboard, pipe cleaners, and craft or popsicle sticks. When they are done, there are lots of STEAM links for related activities. For a writing activity, I had my students write about who or what they thought lives under the bridge.
Last, but not least of our St. Patrick's Day STEM challenges is the infamous Leprechaun Trap. The legend claims if a leprechaun is caught three wishes will be granted. After your students complete the challenge, be sure to have them write about the wishes they would ask for.
Just like all my other STEM challenges, each packet contains clear student directions, photos of possible finished products, suggested materials, planning and reflection, and vocabulary worksheets. Additionally, for your convenience I have added ways to modify the challenges, STEAM links, and the Next Generation Science Standards covered.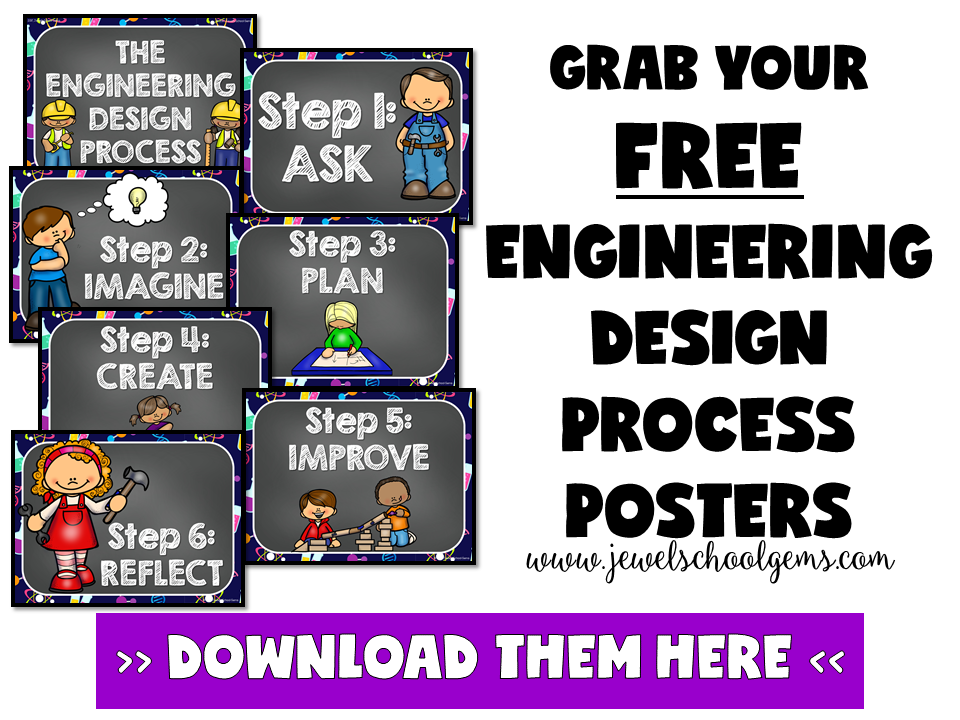 WANT STEM RESOURCES FOR FREE?
If you want a copy of my Engineering Design Process Posters for FREE, just sign up to become a Jewel's School Gems subscriber to access my Free Resource Library! Get these posters plus many other Science and Math resources. Sign up today!