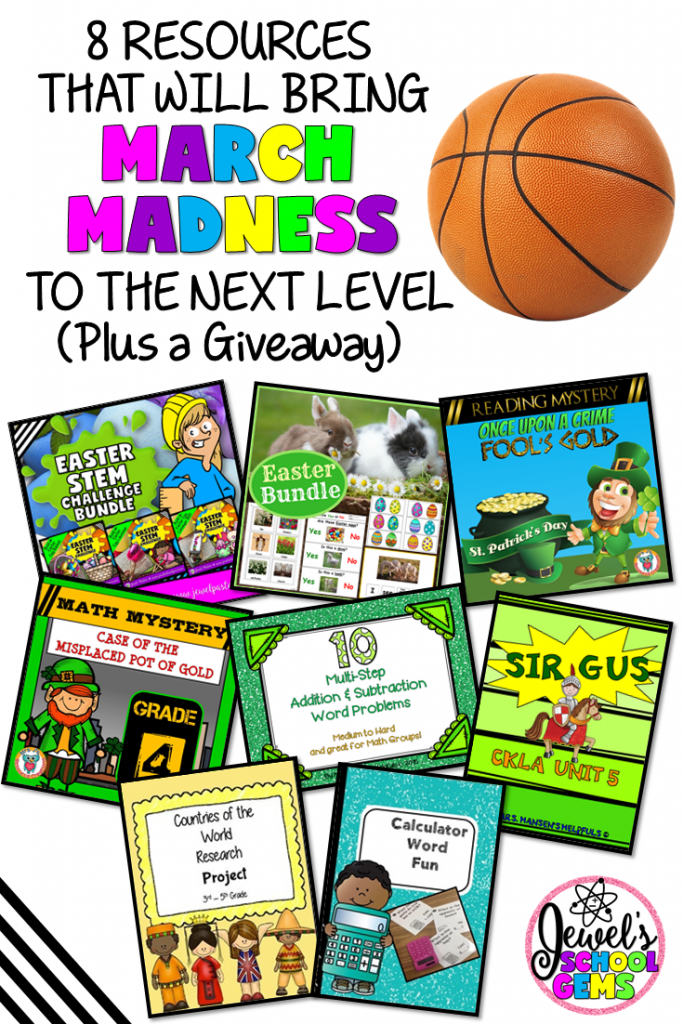 It is not just college basketball players who get to have all the fun during March Madness! Teachers are CRAZY busy in March with test prep, St. Patrick's Day, upcoming Easter holiday, and more! We have put together some fun activities to help make lesson planning a little easier.  Plus, follow the Rafflecopter link at the bottom of the page to win a $50 TPT gift card and ALL the products listed below!
Are you constantly on the lookout for resources that promote learning and engagement even during the holidays and near school breaks? Why not try STEM projects for a change! This Easter STEM Challenge Bundle provides hours of engineering fun while making sure your students do their research, follow the engineering design process, and reflect as to what worked and did not work. Your kiddos can design and build an Easter egg basket, an egg launcher, and an egg conveyor belt using simple and affordable materials. You and your students will surely enjoy these Easter STEM activities. Check it out HERE!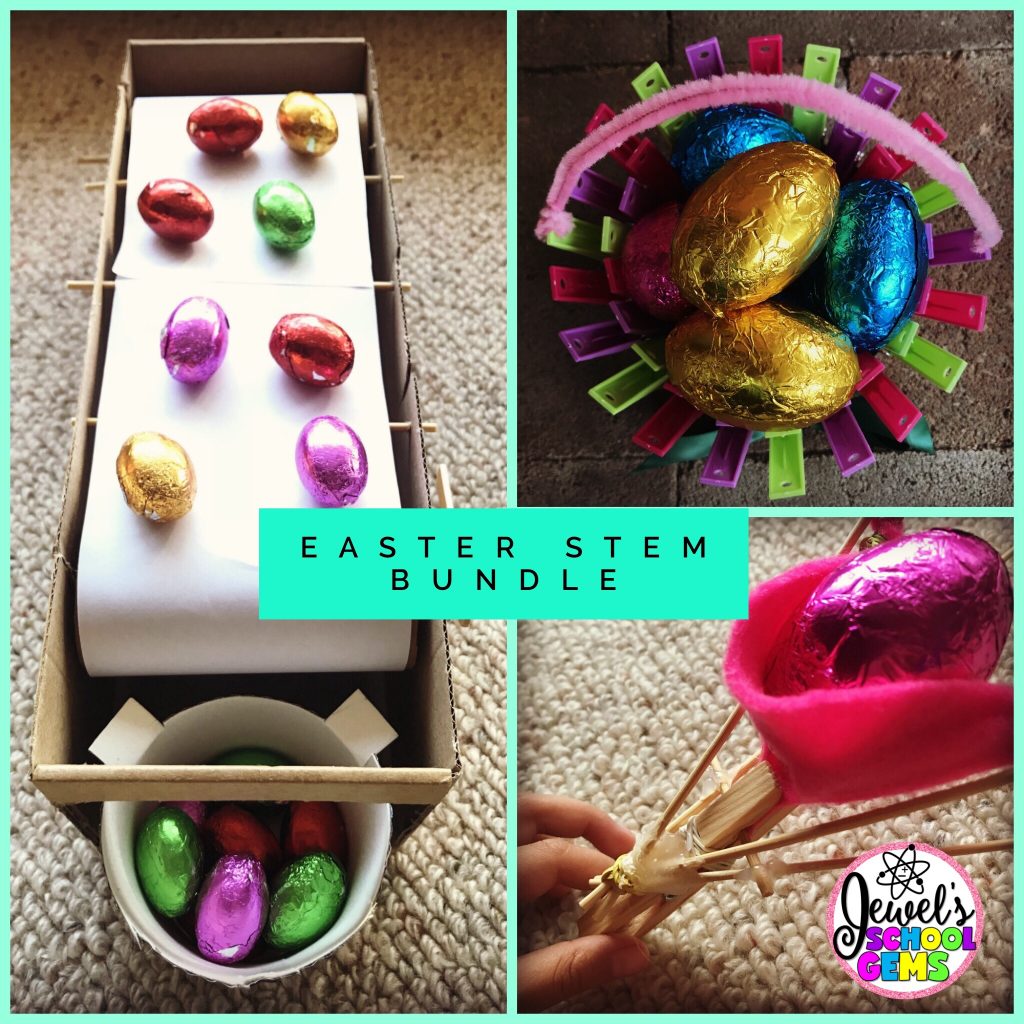 This set of activities, worksheets and flashcards with real life photos are all you need for an Easter basket! They are great for kindergarten and preschool students as well as for early age and children with autism. Your students will learn the vocabulary, improve alphabet skills, answer questions, and build sentences using words on the topic.
This print and go St Patrick's Day Reading Mystery incorporates a range of ELA skills in one. The main focus is for students to read the text carefully, and reread to complete the activities. Students must complete the tasks after reading each passage to discover clues. Each clue requires students to critically think to decide which suspects they can eliminate from their suspect list. The last suspect remaining is who needs to be arrested for the 'Fool's gold.' There is a video hook included for optional use. It has been designed to ask questions about what is going on. That's when they must read to find out.  It can be viewed HERE.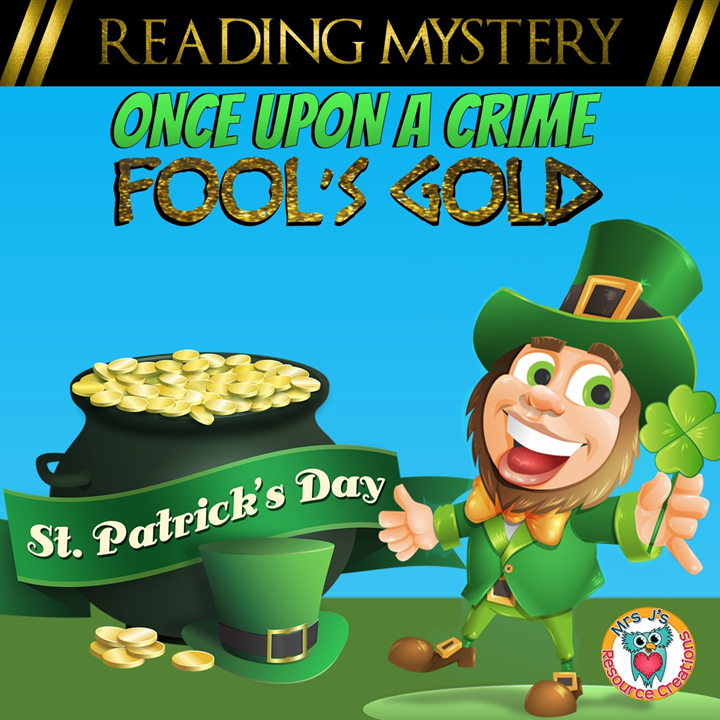 This St Patrick's Day, send your children on a mystery mission to find out where Leroy accidentally left his pot of gold. Completing math questions is required to unlock clues, which will help narrow down a list of locations of where Leroy's pot of gold is. There is a video hook for optional use to introduce this math activity. A written story is also included in the PDF case file. This fun, NO PREP activity is available in versions for grades 1-6! Find the individual grade links within the video hook product description HERE.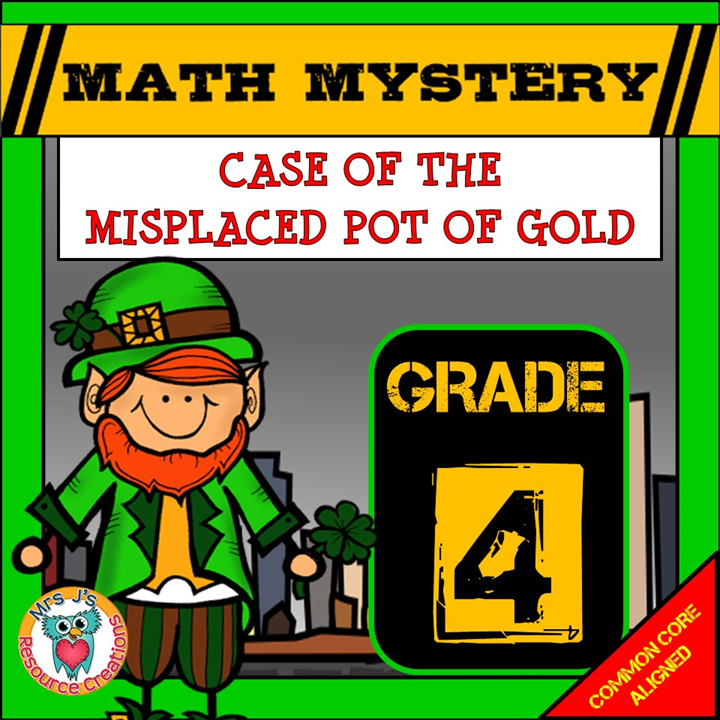 For many classrooms, we are starting to prepare for upcoming state testing. Break this product out this time of year to help students with multi-step word problems. This product allows the teacher to break students into differentiated groups where students can also present how they solved the problem. This product also works with whole class instruction, too.
Many teachers teaching second grade CKLA this year are already reading or about to start Sir Gus Unit 5. This product will help improve and assess student comprehension and grammar skills for this book. In addition, this unit now includes a spelling component.
Need to incorporate research writing into your curriculum? This is a perfect product for introducing report writing centered on your student's choice of country. Students will complete their own mini-book about the country of their choice along with an oral presentation.
Included in this Countries of the World Research project are:
Teacher Directions
I Can Statement Cards
Research Graphic Organizers
Final Draft forms
Parent Letter and
Grading Rubric
Several editable pages are also included so that you can customize the project to fit your needs.
These calculator word fun task cards are a fun and engaging way for your students to practice math computation tasks (addition, subtraction, multiplication, and division). Do you remember typing numbers into a calculator and then flipping it over to see a word? Maybe you typed in .07734 to see the word hello? Now your students will have the same great memories as they practice math skills, and then check their answers using a calculator. These task cards can be used as a math center, with small groups, for fast finishers, or even as a whole class scavenger hunt. You can use the cards alone, or use the task card answer sheets included. Included are 48 task cards with 24 whole number cards and 24 decimal cards to allow for differentiation.
Do you want to win a $50 TpT gift card and ALL these fabulous resources?
To bring March Madness to the next level of awesomeness, here's a giveaway that you can join for a chance to win a $50 TpT gift card and all of the resources in this blog post. I hope you win! Good luck!