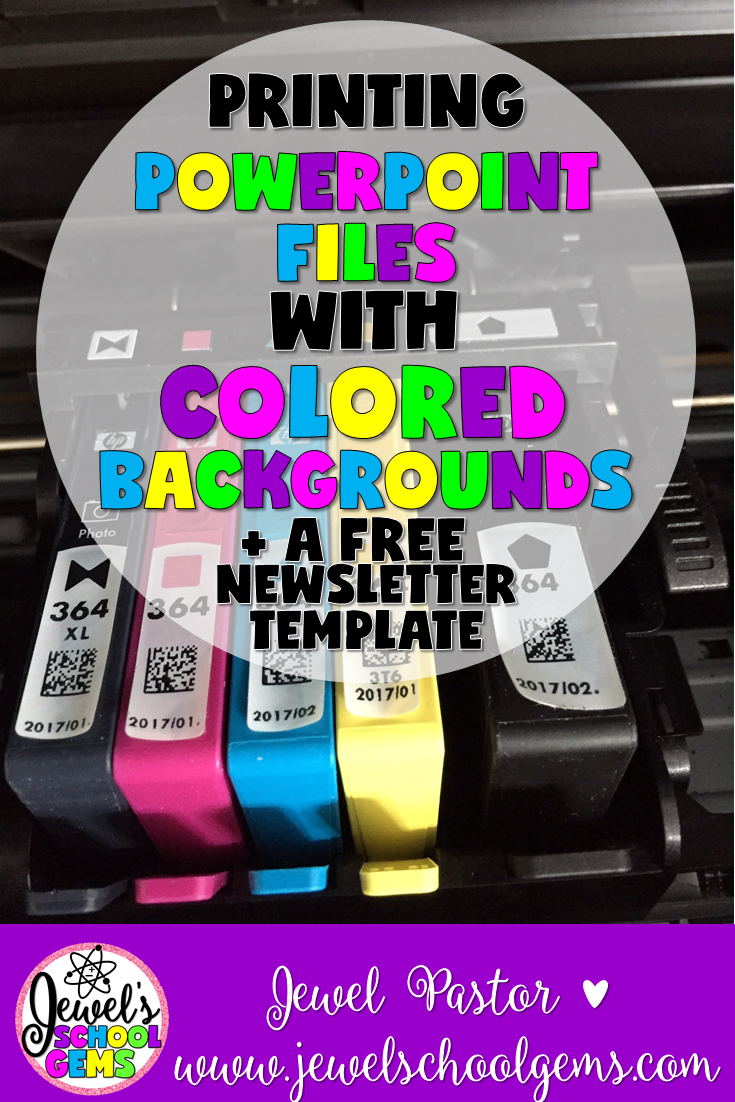 Have you ever tried printing PowerPoint files with colored backgrounds? Today's blog post is all about that pesky problem of those cute colored clip art not showing when you're printing PowerPoint files. I've had some teachers write to me on my Q and A about this problem, and after having to write back with the same answer a few times, well, I thought, maybe a blog post about it will be helpful.
Whether it's décor, certificates, or newsletter templates from my store that you're trying to print, I set the images as backgrounds to secure the clip art. Now, if the resource is in color, please make sure your printer is set to color printing and not black and white or grayscale. PowerPoint won't print colored backgrounds because it's optimizing the way PowerPoint slides with colored backgrounds print on black-and-white printers. According to Microsoft Support, "By default, a colored background in a PowerPoint presentation is not printed to a black-and-white printer. This is because the colored background may obstruct the information that is on the slides when the presentation is printed to a black-and-white printer."
Microsoft Support provides three methods of workaround for this kind of behaviour and you can read all about them HERE. The workaround works for earlier versions of PowerPoint, PowerPoint 2003, PowerPoint 2007, and PowerPoint 2010.
If you have a newer version of PowerPoint like me (I have PowerPoint 2016), just click on File, Print, and make sure the Settings say Full Page Slides and Color (see the image below). This is the setting I use all the time and it works like a charm.
Now, if you have Mac, I have to admit that I'm not very knowledgeable about it. Sorry. BUT the good news is TpT Tech Support is always ready to help. If this blog post doesn't solve your printing problem, you can always shoot them an e-mail and they will be happy to help. Contact them HERE.
So, there you go, my friend, I hope this blog post helps you with that annoying PowerPoint printing problem.
Thanks for stopping by!