We've all heard it. Set expectations right at the start. Though I agree that classroom management should be at the top of a teacher's list at the beginning of the year, I also believe that first day back at school should be fun for students. Science classes are no exception. There's nothing worse than making kids feel that this awesome subject will be borrrrrring because as teachers we failed to provide engaging first day of school activities right at the beginning of the year.
Related: 6 Classroom Management Strategies to Try in the STEM or Science Classroom
Here are three first day of school activities that I really think students will appreciate in your science class:
1. Secret Code
This activity will surely capture your students' attention.  And why not? Everybody loves a secret! Give each student a copy and see how engrossed they will be in cracking the code! You can also turn the activity into a race to make it more exciting. Don't be surprised though if the room suddenly becomes too quiet. I suggest giving a prize to the first three students to decipher the message. Everybody knows how fun it is to win something, especially during the first day of school! You can discuss the message with your class and use this activity as a springboard to any activity you have in mind for introducing yourself as well.
You can easily make your own secret code by turning letters into symbols through the Wingdings font or just grab my A Secret Emoji Code. Not only do you save time, but students will also think you're cool. You just can't deny that emojis are the rage nowadays and can easily be connected to STEM/STEAM and Coding. Wink, wink. This resource also comes in different holiday themes.
Related: 10+ Unplugged Coding Activities for Kids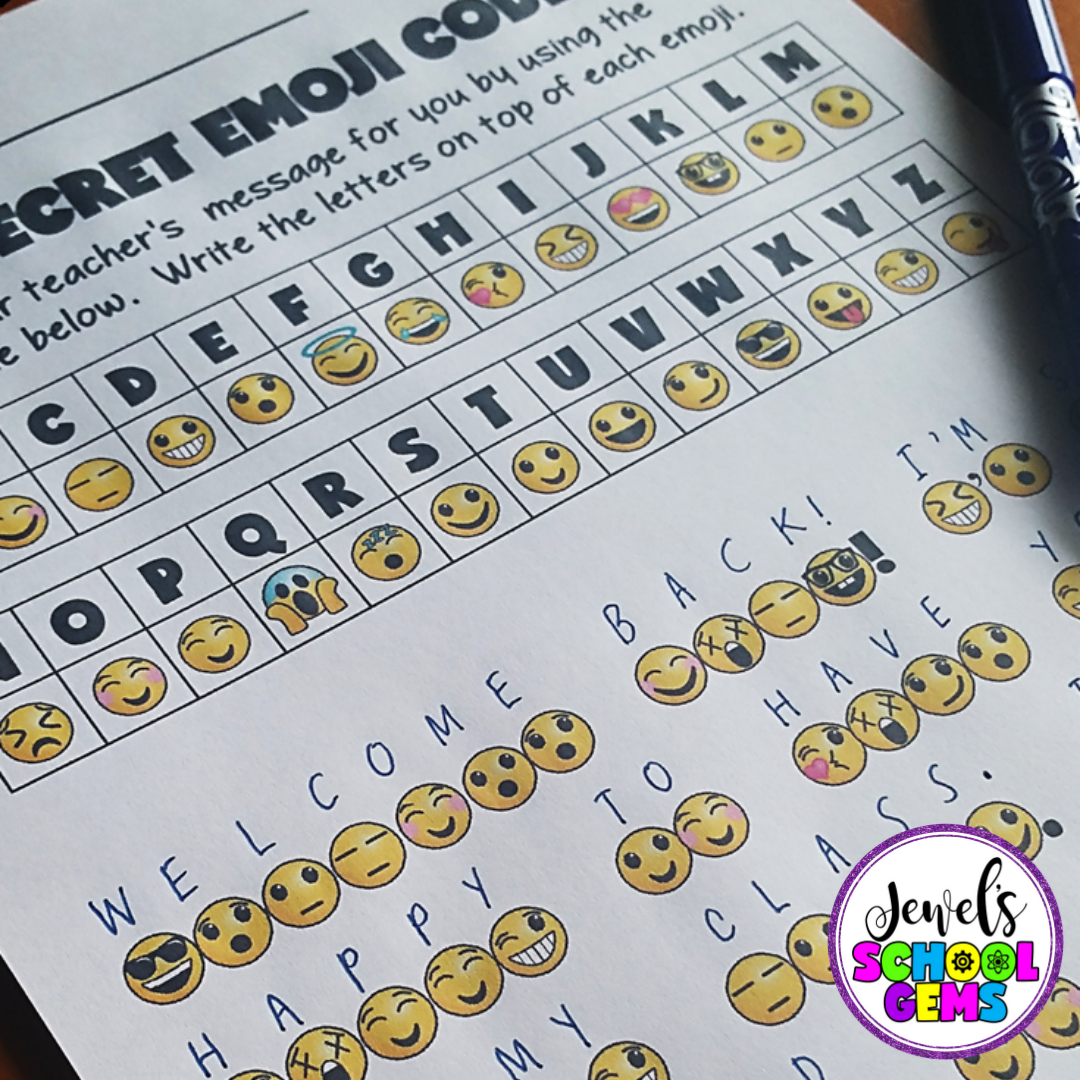 2. All About Me
Who says all about me activities can't be hands on? Instead of making your students fill out another all about me sheet this year, why not create an All About Me Cube? You can download the template I have in my Free Resource Library by being a Jewel's School Gems subscriber.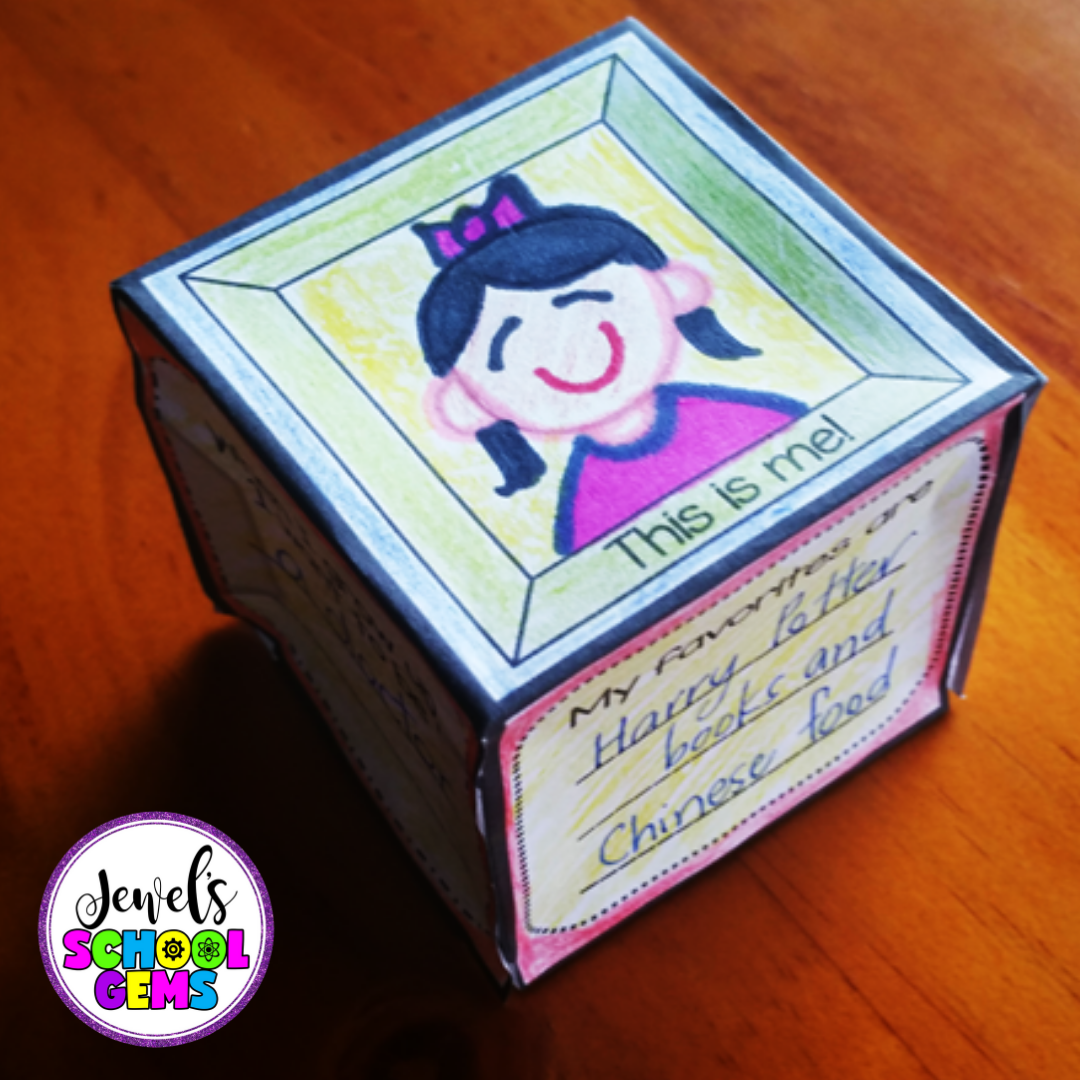 Print the template out, make multiple copies and give each child a copy. Have each student do a self-portrait and fill out the details being asked for. Have kids color and/or decorate. Each student should then cut the template and assemble the cube. If you have time, let the children swap cubes to learn more about each other. Why you can even do a sharing session in small groups or as whole class. Have a designated place in your classroom where all your students' cubes can be displayed. If you want bigger cubes, just make bigger copies of the template.
Related: 50+ STEM Challenges for Elementary Students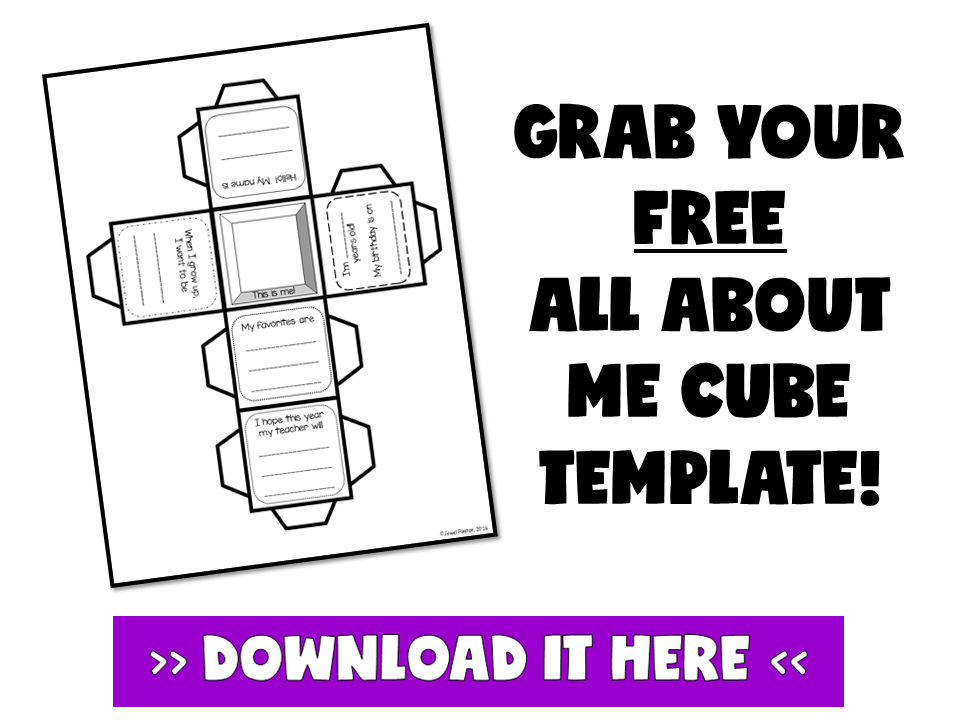 3. Bingo
This one will surely be a blast as bingo allows your students to have fun while learning. Anybody who knows me know I love using bingo for introducing or reviewing concepts. In fact, I have several bingo resources in my TpT store on various science concepts.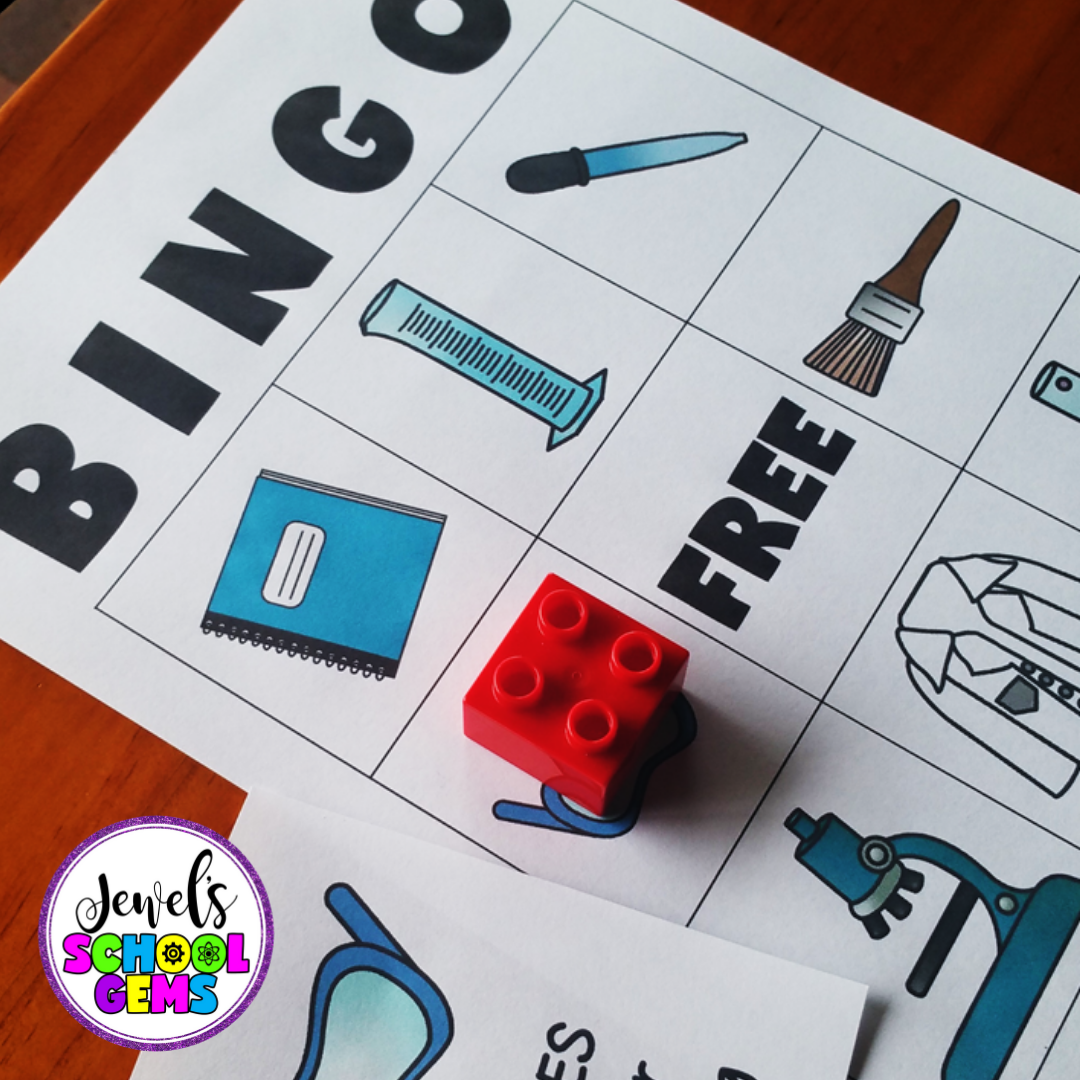 My Science Tools Bingo allows you to introduce or review most (if not all) of the different science tools/equipment that your students will encounter in your science classroom or laboratory.  Just print out the different cards plus a call sheet or the call cards.  Cut out the call sheet or the call cards and put the squares or rectangles into a container. Hand out one bingo card to each child and let the fun begin! You can act as the caller or assign a student to act as one. The caller should pull out one image of a science tool, describe it, let the children guess what science tool is being described, and show it to the class. Your kiddos will then place coins, counters, blocks or something similar on the called image if it is on their card. Once a predetermined pattern (blackout, T, line, U, or square) is made on a card, the child with that card calls out BINGO!
There you go – three first day of school activities that you can do in your science class.
Want More Teacher Resources?
Save yourself valuable time and money by becoming a Jewel's School Gems Club member. Hundreds of STEM resources plus a minimum of 52 new resources each year at your finger tips! Click here to learn more!
This blog post was last updated on June 20, 2021.