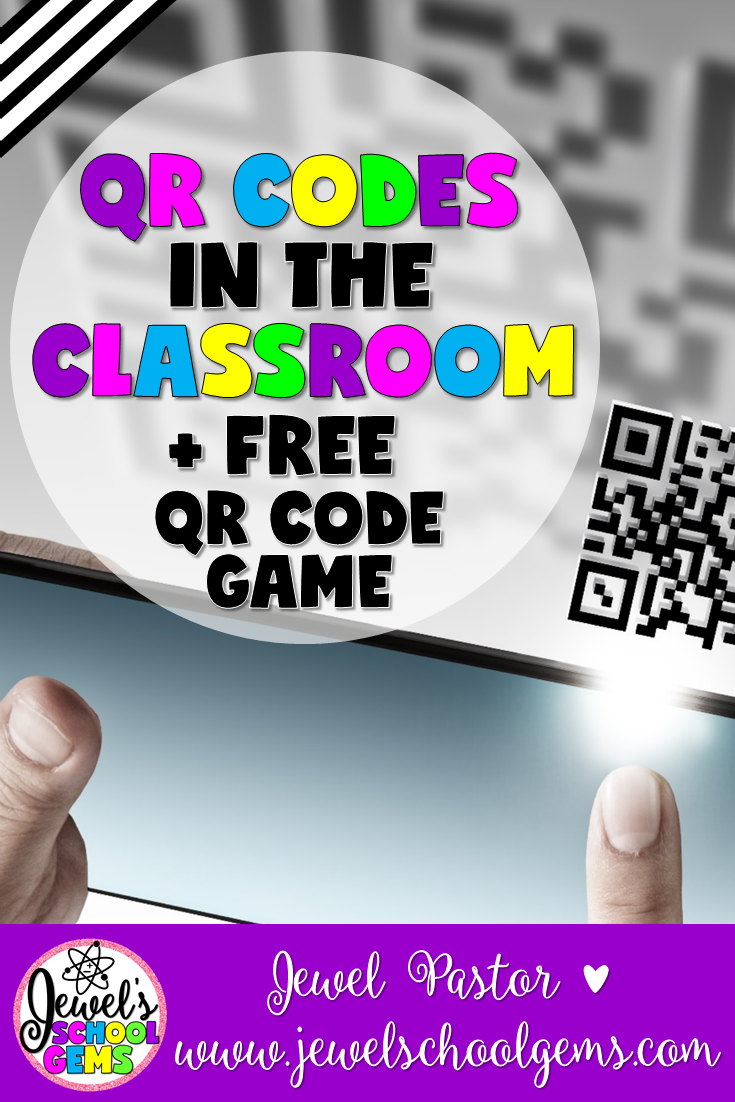 Have you tried using QR codes in the classroom?
If you've used them before, you definitely know how much fun you and your students can have using them.  With the right activity, a working device and great Internet, everything should go smoothly, right?
Well, not always. Sometimes, these QR codes just refuse to work. I have several QR code resources in my store and I've had a few teachers ask questions about them. There were questions about a QR code reader not reading the code, the reader not behaving as it's supposed to, or the reader takes them to the wrong page or an error page.
Here are some things to check when QR codes in the classroom fail to work:
1. Check if your device is connected to the Internet.
Before embarking on a QR code scanning frenzy, make sure that you've enabled your iPad or tablet's Wi-Fi settings or you're connected to a network.  For most of my QR code resources, the QR codes, when scanned, will lead you to images saved in my Dropbox account. Internet connection is definitely a must to access these images. Make sure also that your network/firewall allows you access to Dropbox.
2. Make sure you're close enough to the QR code you're scanning.
Scanning QR codes can be tricky sometimes, especially if you're not close enough.  Personally, I use i-nigma and never had any problems with it. There's this target that appears when you want to scan a QR code. You or your students just have to aim the camera of the device on the code and you should be linked to the image you need.
3. Make sure that the QR codes are not blurry.
Make sure that your QR codes are printed nicely on the paper and none of them have been damaged during the printing. Otherwise, the reader might just fail to read the damaged QR code.  Also, when you use the reader, make sure that the QR code appears clear within your screen. Move your iPad or tablet back and forth to adjust the focus of the camera until the QR code gets read by your reader.
4. Check whether the problem is your reader or the QR code itself.
Reader not working?  Scan a different QR code (preferably of another resource). If the reader scans and reads that other QR code with no dramas, then the problem must really be with the QR code you scanned first.
5. Try uninstalling and reinstalling your reader or use a different QR code reader altogether.
If your reader still wasn't able to read a different QR code, then the reader must be the problem. Try uninstalling and reinstalling it.  If it still doesn't work, try a different reader.
So, there you have it! Next time, when a QR code doesn't work, you might want to try the troubleshooting tips listed above.
Do you have other QR Codes in the classroom troubleshooting tips? Please comment below!