May has always been a special month to me. It's not only because both Teacher Appreciation Week and Mothers' Day are celebrated in May, but also because it's my birth month! To celebrate being blessed with another year of life, I decided to invite a few of my STEM seller friends to help me put together a list of 10 amazing STEM resources that will help you engage your students right to the end of this school year and beyond! Make sure to check out the Rafflecopter at the bottom of this post for a chance to win a $50 TpT gift card and ALL the STEM resources listed below.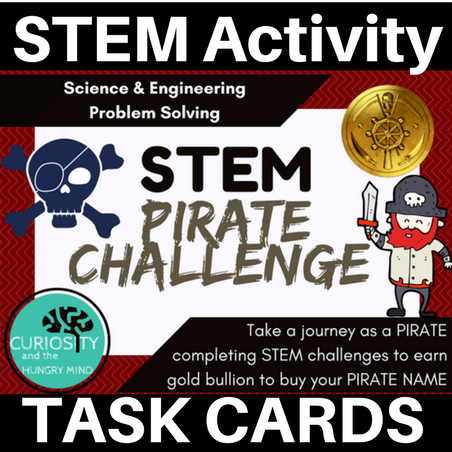 Arrrrr you ready to earn your Pirate Name? Earn gold bullion by completing these Pirate STEM Challenges and receive a REAL pirate name. Design and construct a Pirate Hat, a Pirate Spyglass, Pirate Weaponry, a Pirate Ship, a Pirate Flag and a Pirate Treasure Map!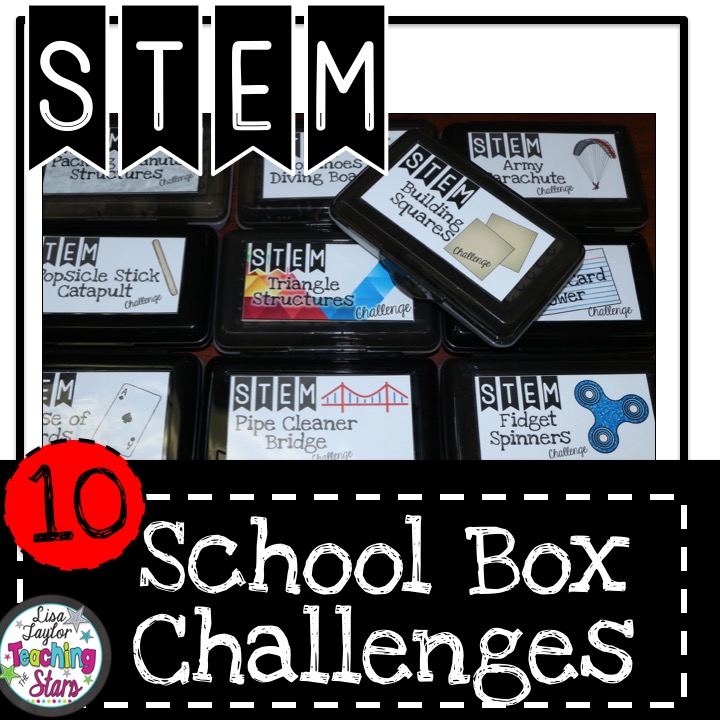 STEM School Box Challenges is a packet of 10 STEM Challenges that will fit into a school box. This packet contains: Challenge Label, Inside the Box Student's Directions, Teacher's Page with the directions and materials, and Student STEM Journal. These activities can also be used for STEAM Activities, Maker Spaces, Tinkering Labs, or After School Clubs. Your students will love designing, creating, engineering, predicting, comparing, building, and reflecting about their challenges. Students will problem solve and think critically as they complete their challenges.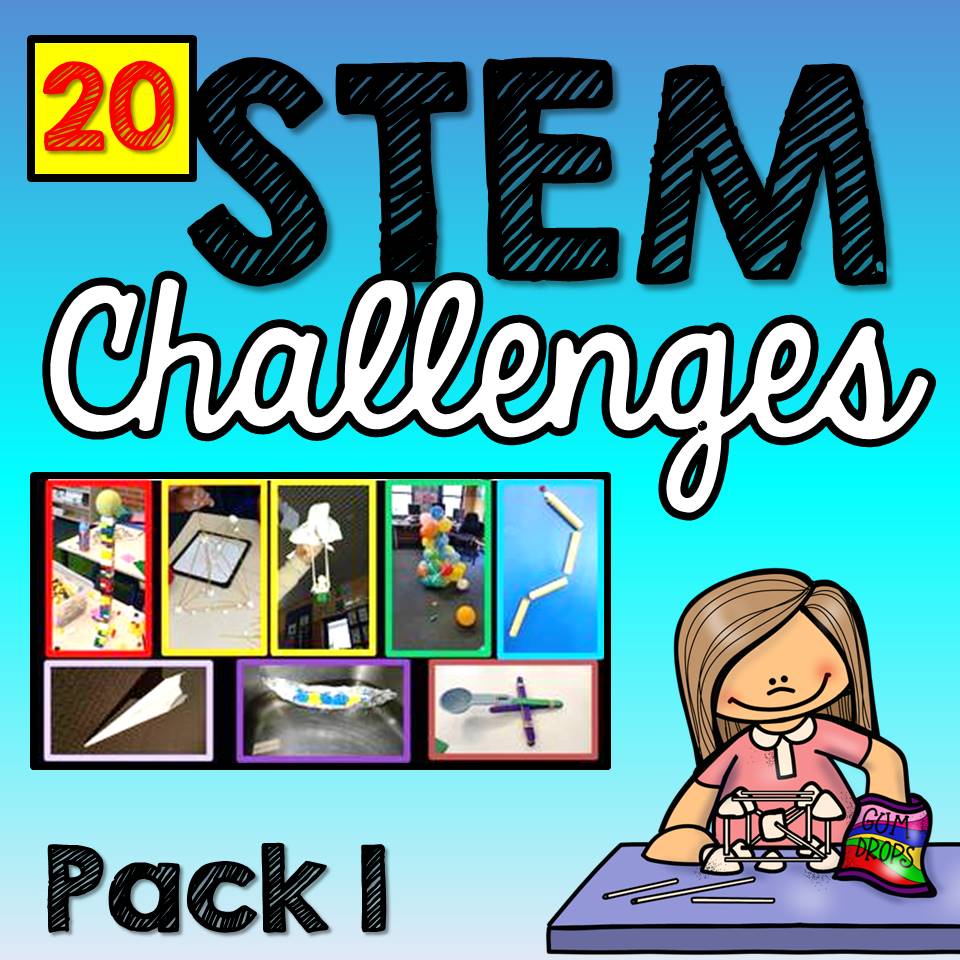 This pack of STEM Challenges on a Budget for Grades 2-5 includes 40 pages. It contains 20 lesson plans accompanied by 20 activity sheets. Each lesson has its own worksheet that is printer friendly in black and white. This pack is made for teachers like you who are on a small budget but want to add a lot of fun to your STEM lessons. Each lesson plan has a picture of the finished product and have been tested in a classroom and can all work. Some of the challenges included are Lego Tower, Spaghetti Structure, Tee-Pee Designer, Pipe-Cleaner Challenge, and Playdough Challenge.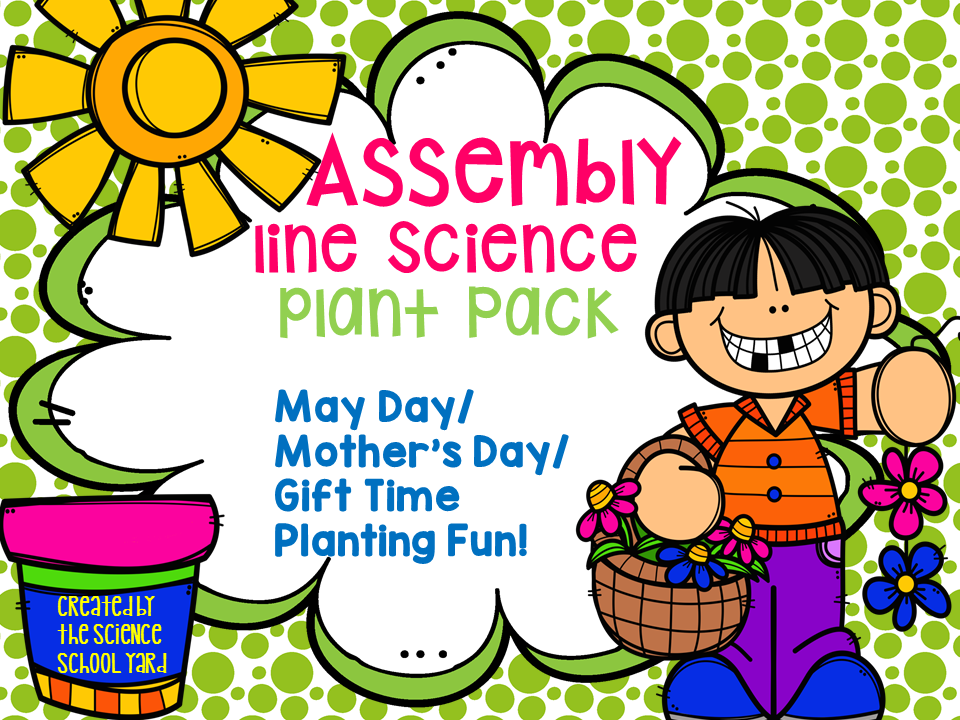 Just in time for Father's Day, Summer School Fun and a whole lot more, this Assembly Line Science Plant Pack helps your class create a perfect gift for that special someone! Your students will love applying for jobs, getting hired to create a one of a kind special gift to take home, or share with someone! This pack includes everything from applications, assembly line signs, job tags, and printable station activities! What a great way to get your students thinking about what positive attributes they have that would help your company! Your students will line up for some creative science connections!

In this age of space exploration, scientist are looking for efficient ways to create spacecrafts. Let your kids experience what it is like being an aerospace engineer. Get your class excited about blasting off into a new school year with this FUN Rocket STEM Challenge! This resource includes the following: 5E Lesson Plan, Teacher Background, Informational Reading Passage, STEM Planning Sheet, and Rebuild Sheet.
This End of the Year STEM Challenges include:
1. Mini Golf Course (Hole in One) Challenge! Students must design a Mini Golf (one hole) that can be successfully completed in one stroke (a hole in one!). They must also craft a putter. Certain types of angles and obstacles in the course are required in their design.
2. Balloon Rocket Car Challenge! Students must design a bottle rocket or car that is propelled only by the air escaping from a balloon.
3. Trampoline Challenge! Students must construct a trampoline that can bounce an object (such as a marble) after being dropped from 12 inches (1 ft) high. They must measure the height of the bounce and build the contraption that creates the highest bounce.
Each STEM Challenge has photo examples, a list of materials needed, prediction section, brainstorming section, trials 1, 2, & 3, final results section with drawings, and a reflection section.
The Sailboat STEM Activity is a great way to incorporate the engineering design process into your classroom or program! Many are familiar with the raft buoyancy challenge, and this takes it one step further by adding a sail! Now students must build a boat to hold a specific weight as well as incorporate aerodynamic principles to make it move.
This Push and Pull STEM Challenge has everything you need in one unit. This package contains full color posters, a slide presentation about the Inquiry Learning Process, blackline masters for the classroom and a letter home, and a step-by-step guide to setting up your room and completing the STEM challenge.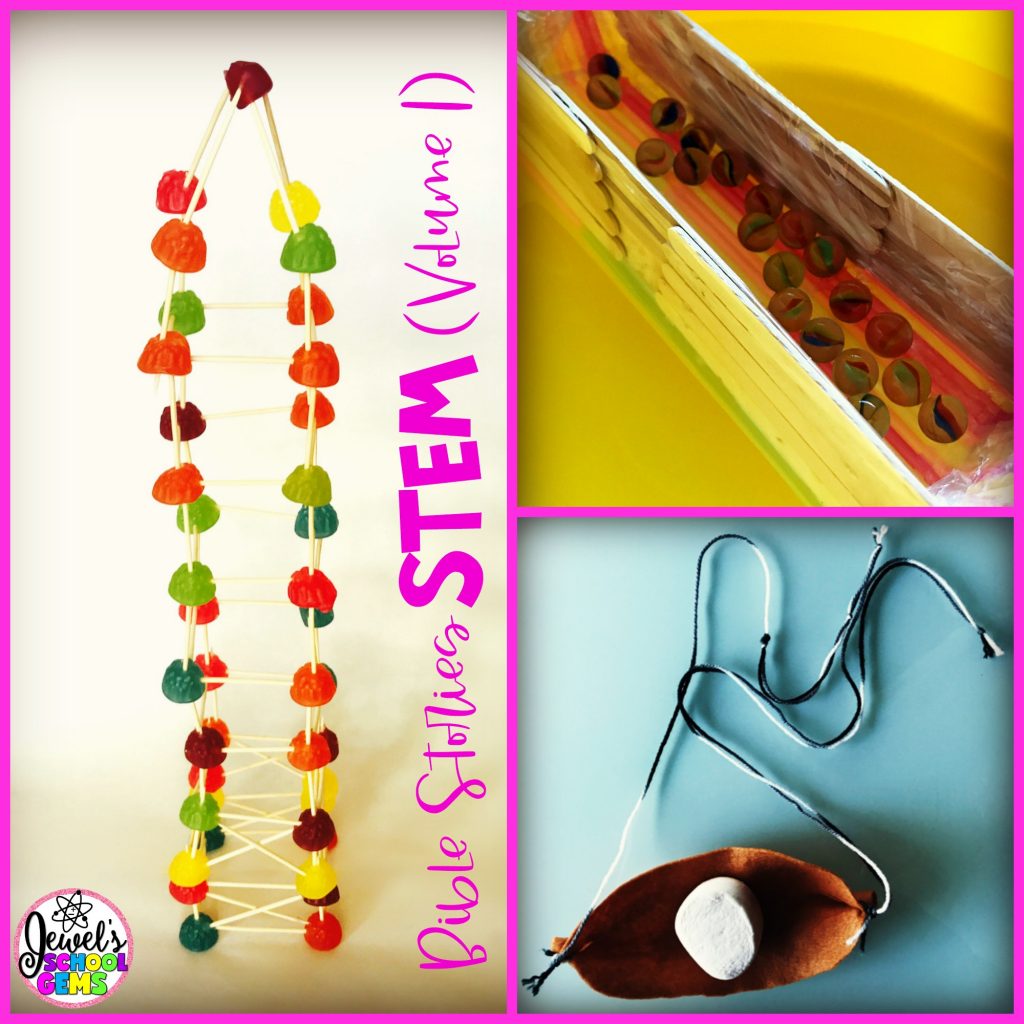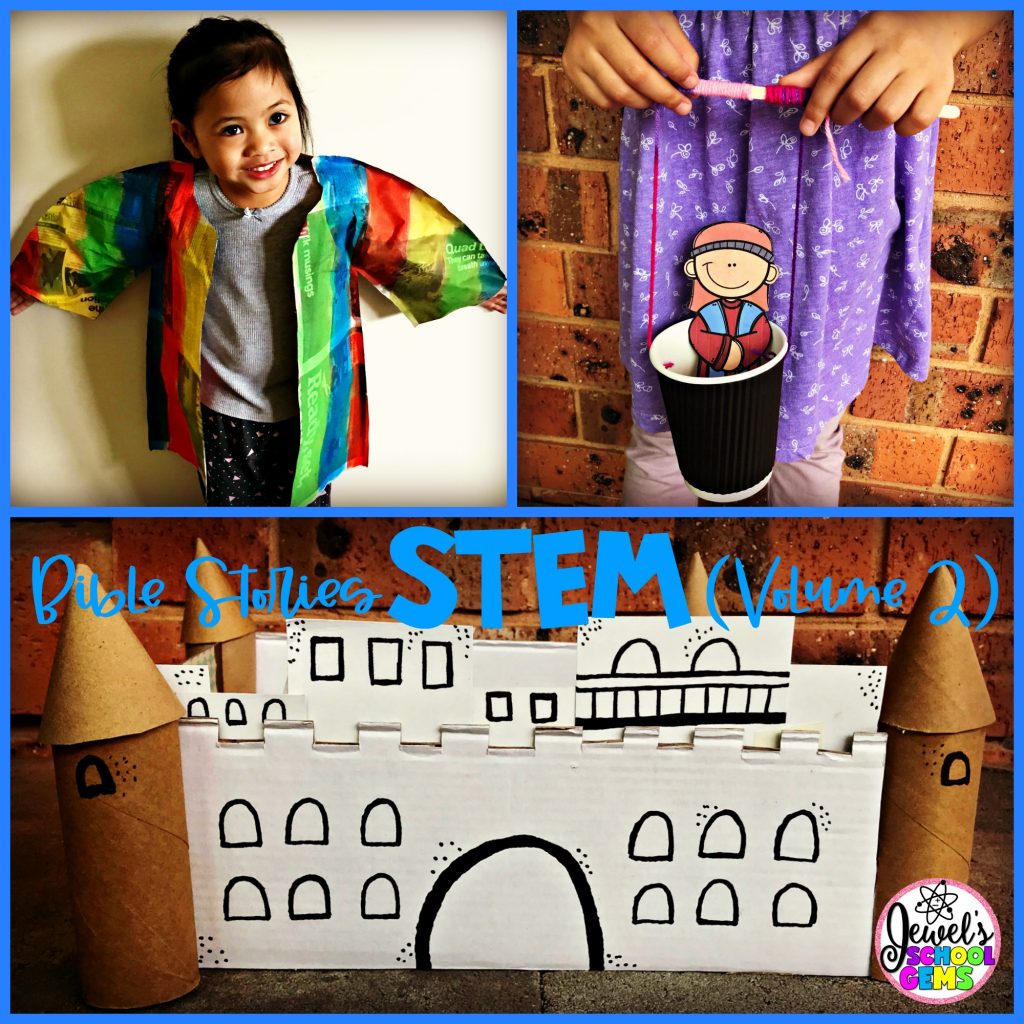 Have you ever wondered if STEM and Bible stories can be combined? Well, the answer is YES. Try my Bible Stories STEM Challenge BUNDLE Volumes 1 and 2 and see how fun and engaging the study of Bible stories can be when combined with Science, Technology, Engineering, and Mathematics (STEM)!
Each STEM challenge contains a lesson plan; interactive notebook sheets; vocabulary, planning, and reflection sheets; photos of possible finished products; and sheets with alternative spelling.
I created the STEM Challenges included in these bundles especially for our church's Christian Youth Bible Camp and they were a hit among students of all ages. Kid-tested, I'm pretty sure your students will really enjoy the Bible Stories STEM Challenges included in these bundles!
Do you want to win a $50 TpT gift card and ALL these amazing STEM resources?
Now, here's your chance to win a $50 TpT gift card and ALL the STEM resources featured above! Two lucky winners will be chosen on the 23rd. The first will win the gift card and the second will receive all the resources featured here valued at more or less $100! I hope you win! Good luck!