Halloween at school has changed a lot since I was a child. Many places have moved away from traditional celebrations full of scary games and sugary treats. If you are looking for alternative ways to celebrate Halloween, you can find them right here!
I have created three spook-tacular Halloween STEM challenges for you to do with your class that are so much fun they won't even miss the sweets! Get your students designing and building a haunted house, a snake roller coaster, or a spider web. For the best value and the most fun, all three Halloween STEM challenges are available in this money saving bundle.
Don't be tricked! Treat yourself and your students to these activities that include everything you need (except the building materials!) for complete STE(A)M challenges. Each packet contains notes for the teacher, photos of possible finished products, suggested materials and photos, as well as planning, reflection, and vocabulary worksheets. Additionally, for your convenience I have added ways to modify the challenges, STE(A)M links, and the Next Generation Science Standards covered. Oh, and don't worry, all the required building materials are easily obtainable!
All three Halloween STEM challenges can be done on one day with parent volunteers or team up with your grade level and have a Halloween Centers Day! Alternately, you can chose one, or more, and spread them out across several days. You and your students will surely have a great time!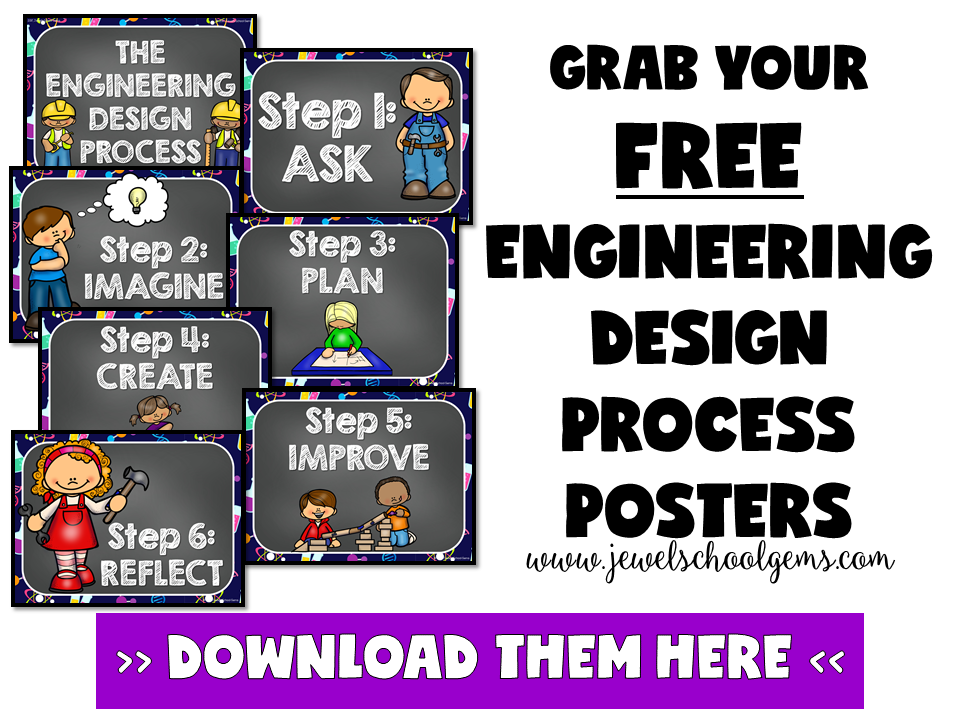 Want STEM Resources for FREE?
If you want a copy of my Engineering Design Process Posters (a paid resource on Teachers Pay Teachers) for FREE, just sign up to become a Jewel's School Gems subscriber to access my Free Resource Library! Get these posters plus many other Science and Math resources. Sign up today!