Welcome to this year's 12 Days of Christmas Deals on Jewel's School Gems! From December 1 to 12, find great deals on the biggest bundles from my Teachers Pay Teachers store!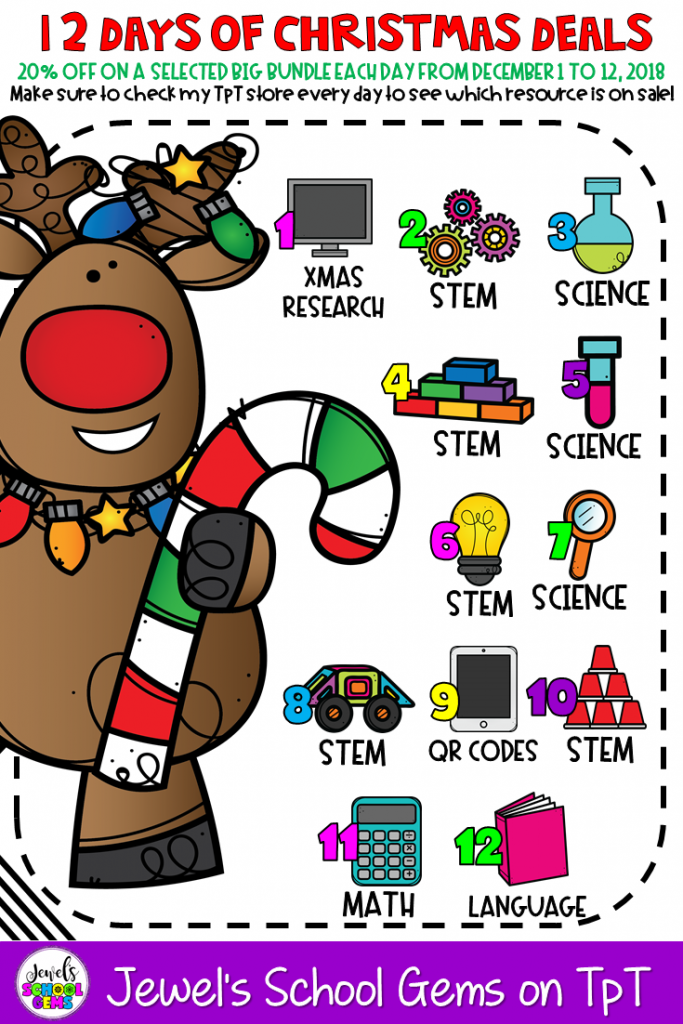 What kind of deals will you find throughout the 12 Days of Christmas Deals event? Each day, you'll find a selected STEM, Science, Math, Language, or Holiday bundle at 20% off. Please take note that each of these bundles have already been heavily discounted. Purchasing them during the event means more savings for you! You can browse my STEM (and More) 2018 Holiday Catalog to get an idea of which resources from my store might be included in this exciting 12 Days of Christmas Deals event.
While you'll find special savings during the 12 Days of Christmas Deals, I strive to provide exciting deals and great value for teachers like you all year long. Make sure to check out my shop here or my store on TpT for updates, freebies, and new resources. You can also sign up to become a Jewel's School Gems subscriber so you can have access to my Free Resource Library. Right now, I have about 30 Science and STEM resources in it waiting just for you. Sign up today!